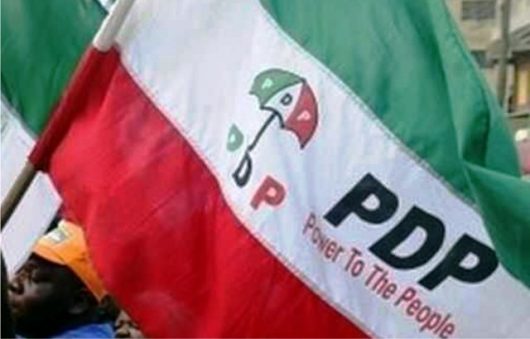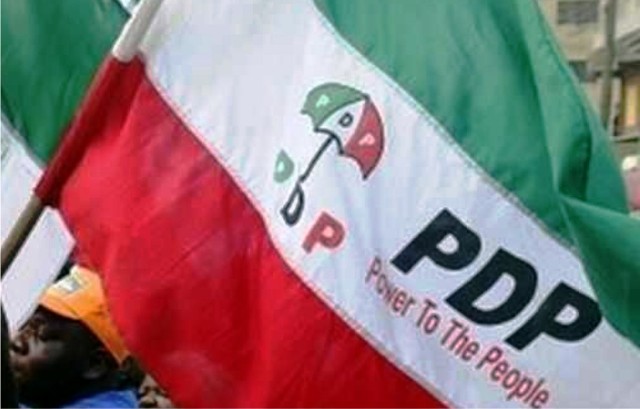 Tuesday Column By VICTORIA NGOZI IKEANO
vikeano@yahoo.co.uk 08033077519
The defections and return of some big masquerades a.k.a. political 'heavyweights' to the opposition Peoples Democratic Party (PDP) is altering its power compass with new power brokers emerging. Soon after losing the 2015 general election, the PDP which had prided itself as the largest political party in Africa and had boasted of retaining its ruling status for 60 years sought to rally round former president Goodluck Jonathan as its national leader. The election results showed that it had a preponderance of support in the South South zone with five governors, South East three governors, North East two and South West one. Its erstwhile chairman that led it to the general elections in 2015, Alhaji Adamu Mua'zu a former governor of Bauchi state was forced to resign his position after intense pressure in the aftermath of the elections and Uche Secondus, one of the zonal vice presidents took over as acting chairman..
Having lost the presidency with its concomitant federal might and financial power, the lot fell on oil rich Rivers State to take up role of PDP's financial backer, more so when it commanded only 12 states when a new federal administration came on board on May 29th 2015. And Rivers State governor, Nyesome Wike used such leverage to position himself as a power broker as evidenced in the choice of Secondus first as acting chairman and other later events. By virtue of the fact that he was about the only PDP governor in Nigeria's sophisticated South west region as well as his loquaciousness the party brought Ekiti State governor Peter Ayodele Fayose into its power calculus. Fayose was chairman of PDP Governors' forum and its unofficial national spokesman with Wike as its financial powerhorse. In actual fact, the face of the PDP then was Wike and Fayose as the duo singly took decisions for the party, the pendulum swinging to wherever they pitched their tent.
And so it was that following cries of injustice by those of the North east that somebody from the zone should replace the Bauchi born former chairman Muazu to serve out his remaining term instead of Secondus and the litigations on it, they conferred between themselves and decided to bring in a former Borno State governor as chairman pending when a convention shall be held. Enter Senator Ali Modu Sheriff as acting chairman. Sheriff after his six months mandate sought to transmute to a full fledged chairman at the party's botched Port Harcourt convention and he effectively factionalised PDP with litigations and counter litigations trailing it. It was not until about a year after that the party was able to resolve this 'fractionalisation' with the Supreme Court's verdict. The party's Interim Managemet Committee chaired by Alhaji Ahmed Makarfi, a former governor subsequently organised a national convention in Abuja for election of new national officers.. Among those whose support were sought by those jostling for high offices in the party were ex president Jonathan and ex military president Ibrahim Babangida. As it turned out, Governor Wike's preferred candidates (concurred to by the governors) cloaked as a consensus list emerged victorious at the Abuja 2017 national convention. Jonathan and Babangida lost out as their choice for national chairman did not make it. Jonathan had been keeping a low profile since then.
Former vice president Atiku Abubakar who decamped from APC to PDP just before the convention was ineligible to vote or be voted for at the convention. So he literally had no say and does not have any of his men in PDP's national exco. He is probably banking on his reported war chest and political structure built over the years to clinch the presidential ticket. To all intents and purpose, Governor Wike was the national leader of the PDP after the national convention. His position was strengthened after the defeat of his 'running mate', Fayoshe whose deputy, Professor Olushola Eleka as the PDP's gubernatorial candidate lost the Ekiti governorship election to APC's Kayode Fayemi.. From the body language of governors who control things in the PDP (Wike being their leader) it is apparent they preferred a former or sitting governor as the party's presidential candidate which the party has zoned to the northern region. Sule Lamido former Jigawa governor could lay claim to it as someone that had stuck with PDP come rain or sunshine. Makarfi could also see himself as an ideal candidate having helped to stabilise PDP in its crises period and having warmed himself into the hearts of Christians and non indigenes when he helped save of their lives during crisis that erupted in Kaduna where he was governor.
But it appears the powers that be especially Wike wanted a new breed and younger person. And so he began to court his counterpart Aminu Tambuwal visiting him several times and inviting him to commission projects in Rivers state until the Sokoto governor officially decamped to PDP recently. The several defections from APC to PDP has changed the national power calculus and upturned the apple cart in the PDP. Saraki is now officially declared the national leader of PDP being the highest ranking official there now as senate president which means he would play a big role in PDP affairs. Some people may be grumbling that the deputy senate president Ike Ekweremadu was not so officially named before Saraki's return. Should the PDP manage to make Tambuwal its presidential candidate, he may want to make Wike his running mate to perhaps compensate him for his troubles in bringing him back to the party. But the duo cannot win the presidential election as Wike is from a minority zone that does not command that much votes and the recent popularity test by former governor Wammako in Sokoto showed that the state is still rooted in APC. It would be embarrassing to have a presidential candidate lose his home state.
Atiku's bid has been further dented by Obasanjo's recent remarks about him. Having gone to ask Obasanjo for forgiveness, the party may not take the former president's remarks lightly. Makarfi appears not to be able to make it with the other strong contenders. Ditto Lamido. That leaves Kwankwaso and Saraki in the race. Kwankwanso as a presidential candidate may want to pick a running mate from the south west for strategic political reasons. Saraki's position as PDP's presidential flag is more delicate in terms of selecting a running mate. He may not be able to choose a northerner as it would be seen as a north-north ticket geographically speaking since he is from north central zone. He may not also be inclined to select someone from the south west because as a Yoruba man, many would see it as a Yoruba-Yoruba ticket. That leaves him with the south east zone. But can PDP afford this given that the north and south west are important permutations in wiinning the presidential election. And can the north view Bukola Saraki as truly a northerner to want to vote for him en mass as one of them? In all of this the south east zone in particular and the south west to some extent is losing out in the PDP power calculus as at now.