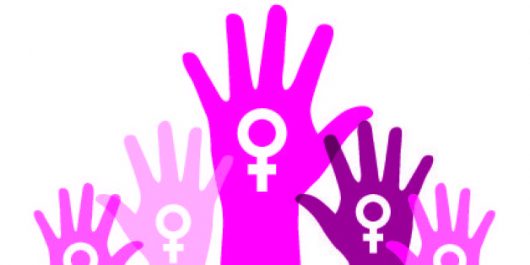 Tuesday Column By VICTORIA NGOZI IKEANO
vikeano@yahoo.co.uk 08033077519
The self acclaimed seers, visionaries or whatever name they like to call themselves, those who claim to be able to know what tomorrow holds in store for us and the nation did not see it coming, none of them prophesied it. I mean the resurrection of June 12 as proclaimed last week by President Muhammadu Buhari when he declared that day as our new 'Democracy Day' and a public holiday nationwide effective from next year. Suddenly, majority of people from the north and south are generally applauding including those who sat on the fence then and those who secretly did not want it to see the light of the day. Those who had hurriedly said that a dead Nigerian cannot be posthumously honoured with the nation's highest award and insisting that Mr.President must follow and complete "due process" before the proclamation and honour can be done are subtly reversing themselves. Some others like Oliver Twist are asking for more.
Yet, time was when the subject of June 12, 1993 was one the nation generally approached with a long spoon. Indeed, its mention was more or less forbidden in Aso Rock. In the old Daily Times where I worked as Features Editor and Acting Chairman of the Editorial Board, it was a taboo, June 12 was given a blackout – no editorial, no features or any positive news on June 12 (not even the old trick of having an article for and against side by side); the then managing director having handed us the order after having read the lips of the then president in the villa; notwithstanding that many of us, including the managing director, deep down in our hearts sympathised with the cause of June 12. But orders are orders as we say in Nigerian parlance, the federal government controlled the Daily Times newspapers then, as it had 60 per cent of its controlling shares.
Professor Bolaji Akinyemi, co-chairman of former president Goodluck Jonathan's administration's 2014 National Conference has related how an attempt to discuss events of June 12 nearly scattered the conference, forcing them to drop it like a hot potato. A rowdy session ensued in the House of Representatives, a day after the presidential proclamation when the issue was raised at plenary. Tension was doused by referring the matter to a committee. Now they are on Sallah break and by the time they resume their 'point' would have been overtaken by events and everybody's focus would be on the World Cup in Russia. In the upper legislative chamber however, the senate did take a position with the senators generally hailing the decision while its president, Bukola Saraki in a rather statesmanlike manner replied those saying that the constitution has to be amended before the declarations can take effect thus, 'the good intentions behind the decision should not be overruled by whatever omissions, the amendment can come later'.
Although former president Olusegun Obasanjo disdained June 12, I believe his successor, Umar Yar'Adua but for his illness and subsequent short tenure, would have been sympathetic to June 12 issue because of his progressive tendencies and the fact that his brother an army General also lost his life whilst in prison. And Jonathan who took over from Yar'Adua was I believe, aligned somehow with the June 12 cause but his hands appeared tied by the powerbrokers at the time, hence his attempt to name what he considered a federal monument, the University of Lagos after Chief M.K.O. Abiola the unofficial winner of that annulled election. And now incumbent President Buhari has taken the giant step of recognising the monumental place of June12, 1993 in our political history by giving a presidential order making replacing May 29 with June 12 as 'Democracy Day' and also making it a public holiday nationwide.
Some critics have read political meanings into the president's action, asking why now? But the president is a politician, notwithstanding that he does not behave the way a typical Nigerian politician does. Secondly, have we forgotten that President Buhari has a rather slow pace; he appears to take his time in doing things. He spent almost the first year of his presidency 'studying' what was on ground; the second year he spent making other appointments after the cabinet posts and mapping out his administration's policies; the third year he devoted to delivering on his administration's key promises of employment, security and anti-corruption fight. And this last lap he can now devote to other matters and concerns. Besides, the president's ruling All Progressives Party (APC) is a progressive one, leaning a little to the left, same as the platform on which Chief Abiola won that historic June 12, 1993 election, the Social Democratic Party (SDP) which was also a little aligned to the left. This is in contrast to the then National Republican Party (NRC), the current Peoples Democratic Party (PDP) or way back, the National Party of Nigeria (NPN), all of which are conservative, leaning to the right. It is true that after some time the June 12 struggle petered out in parts of the country where people no longer heeded the call to continue with the sit outs – no going to work, no opening of business premises, etc. This could be attributed to economic reason as the struggle was becoming long drawn and people needed to fend for their families by moving about.
Kudos to the South west states that they persevered with the struggle. And when the Interim National Government (ING) was conceived, headed by somebody from Chief Abiola's home state and town, Chief Ernest Shonekan, to pacify the June 12 agitators, they still continued, disobeying the ING's orders thereby forcing its disbandment. Apparently, the death of General Sani Abacha under whose regime Abiola died did not in any way assuage their feelings. The south west states (minus the PDP- controlled state(s) there) continued to declare June 12 a work free day. And now Buhari has taken this first but apparently big step of giving June 12, 1993 a new life and meaning. He deserves commendation from the June 12 movement, for treading a path other civilian presidents before him feared to tread.