NESREA, NNRA partner on environment pact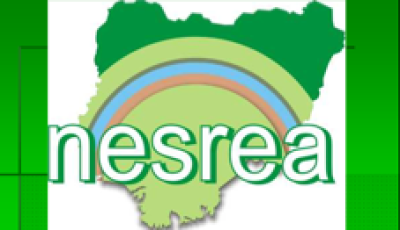 By Mashe Umaru Gwamna
The National Environmental Standards and Regulations Enforcement Agency (NESREA) and the Nigerian Nuclear Regulatory Authority (NNRA) , has partners to form an effective policy with on enviroment.
The decision to collaborate was made recently at the headquarters of the Nigerian Nuclear Regulatory Authority during a courtesy call by the NESREA management team led by the Director General, Dr. Lawrence Anukam.
Dr Anukam spoke about the need for both agencies to collaborate for adequate environmental monitoring as all dangerous releases, especially radio-nuclides occur in the environment where NESREA has overall responsibility having developed appropriate environmental management tools such as the environmental regulations among which are the National Environmental (Energy Sector) Regulations.
A statement signed by Deputy Director (Information) For: Director-General/CEO,Oyofo Sule , said that specific provisions of the regulations require project proponents to conduct Environmental Impact Assessment (EIA) while NESREA is tasked with monitoring compliance.
He reiterated that the nuclear fall-outs from the Chernobyl nuclear incident in Russia exacerbated by wind which blew radio-active particles to other countries was first discovered in neighboring countries by environmentalists carrying out experiments in the field, even when it was denied. "So this lends credence to the need for both agencies to collaborate to protect the environment and human health", he added.
Dr. Anukam further disclosed that the agency as a parastatal of the Federal Ministry of Environment was set up by an Act (2007) to halt or stop any process that will undermine the environment. "So we need to guard against those things by collaboration and information exchanges," he added
Responding, Professor Lawrence Dim Anikwe , the Director General of NNRA, praised the efforts of the Director-General, NESREA in bringing both agencies together to ensure a safe and healthy environment for Nigerians.
He informed the meeting that NNRA deals with all issues of ionizing radiations and devices that emit ionizing radiations
Anikwe explained that Nuclear Science has application in all human endeavors including the use of radio-isotopes in oil and gas exploration, diagnostic and treatment purposes in the health, tobacco and beer industries, preservation of food and development of new species in the agricultural and other related sectors.
The Director-General stated that while Nigeria was looking towards nuclear energy to provide for sufficient power supply, challenges involved require the collaboration with NESREA to protect the environment and human health.
Professor Anikwe agreed that there were legal grounds for both agencies to collaborate especially to build capacity of officers, amongst others as well as forming a joint committee to actualize the decision. "The task of policing the environment would be more successful and effective with the collaboration in place", he said.