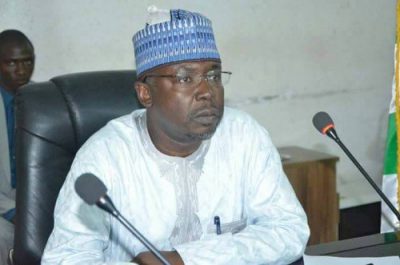 By Mashe Umaru Gwamna Abuja
Strict compliance with due process regulation in the award and execution of contracts is inevitable, the Director -General of the National Emergency Management Agency (NEMA), Engr. Mustapha Maihaja said yesterday.
Maihaja said the agency has not in any way circumvented or violated due process in the award of contracts for the nation's emergency needs.
He also said the agency was forced to approach the Presidency for the procurement of emergency materials for the North-East because development partners withdrew 85 percent of their funding support for the region.
He refuted that NEMA could award any procurement contract worth more than N300 million, insisting that he has acted in good faith and with respect for accountability and transparency since he was made the DG in April 2017.
He said NEMA was allocated N10.322billion from the Ecological Funds in the period under review.
Maihaja made the clarifications at a public hearing by the House Committee on Emergency and Disaster Preparedness on alleged violation of public trust in NEMA.
The committee confronted the agency with alleged due process infractions in the award of N3.1b procurement of 10,000 metric tons of rice for emergency purposes in the North-East between 2017 and 2018.
The Committee also questioned the agency why an officer other than a Procurement officer had to sign award letters.
While availing the committee with the copy of the approval letter, the DG said the agency cannot award a procurement contract that is more than N300m.
According to him, there was no Procurement Unit in the agency as at the time of his assumption of duty.
He said junior Planning officers were performing the duties.
The DG said the sources of the agency's funding include Ecological Fund which was N10.3b in the period under review as well as from Appropriation Act.
He also made available to the committee list of the agency's accounts, list of companies with awarded contracts and the award letters, including list of donors and donations.
While declaring the hearing open, Speaker Yakubu Dogara said there were a number of disasters unattended to in the country over the period which was a shame.
Represented by the House Leader, Femi Gbajabiamila, the Speaker said the intervention of the House was as a result of allegations of negligence from victims who complained of late and often inadequate arrival of relief materials.
The Deputy Chairman of the committee Ali Isa said the investigation was not meant to witch-hunt anyone but aimed at making the agency better in meeting its set objectives.