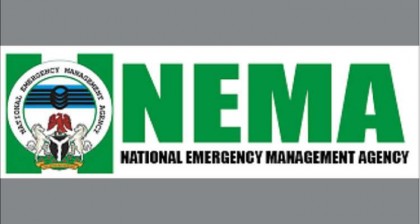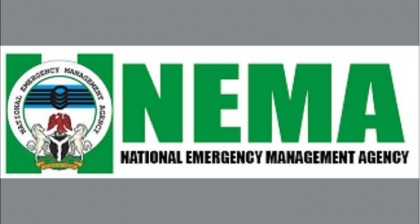 By Mashe Umaru Gwamna
The National Emergency Management Agency (NEMA) said it attention has been drawn to publications that suggest that the Agency requested for N12 billion from the Federal Government out of which it has so far received N3 billion.
A statement signed by the Head Media and Public Relations Sani Datti said NEMA has been issuing detailing information and statement about the ongoing rescue and relief efforts in the wake of the floods that ravaged several areas in the country, the portrayal of the funding aspects of the exercise was not properly captured in the reports written from the Agency's statement.
For the avoidance of doubt, NEMA did not at any point in time request for N12 billion from the federal government.
The Agency, however, received N3 billion that was approved for initial logistics, search and rescue, supply of pre-assessment relief materials, which includes food, non-food items and medical supplies.
The management of NEMA remains grateful to President Muhammadu Buhari and the Federal Executive Council as the N3 billion is adequate for the aforementioned activities and ongoing relief operations.
NEMA commends the timely intervention by Mr. President which made it possible for the Agency to offer emergency services to persons affected by the floods. NEMA also appreciates the timely disbursement of the approved funds as this has allowed the Agency to promptly perform its duties to Nigerians in need at this time.
However, the full extent of the damage from the flood would be verifiable after the water recedes from affected areas and this could take up to three months. Our experts extrapolated the initial N3 billion expenditure to arrive at an estimated N12 billion that would be required to carry out necessary interventions when the extent of damage has been confirmed.
As is the practice globally, emergency response in the aftermath of natural disasters is usually multi-sectorial, inter-agencies and multi-resource funded, which makes it possible to receive funding from other sources like UNDAC and the European Union Commission that have offered support to the Nigerian Government in some areas. Discussions with these international bodies have reached advanced stages.
NEMA renews its appeal to Nigerians to assist affected victims with food and non-food items, hygiene kits, mosquito nets, beddings, and other useful relief materials to assist our fellow citizens in coming out of this distaster faster than expected.
NEMA expresses its gratitude to the media for the objective coverage of all its activities including the recent floods and would urge all to make it a point to cross check the facts in order to avoid any misleading report in public domain.