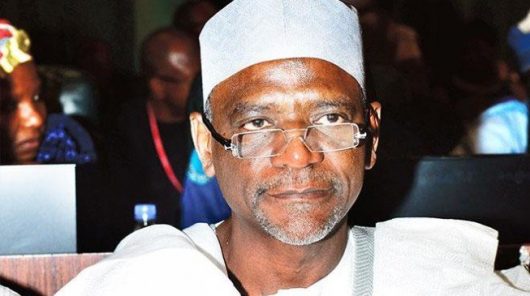 Mariam Sanni, Abuja
As part of efforts to improve education funding in Nigeria, the National Council on Education (NCE) has charged all states governments to establish Education Bank and Students Loan Boards at concessionary interest rate to allow students easy access to fund.
This was suggested in a communique issued after a two day NCE meeting held in Abuja, with the theme "Funding of Education for the Achievement of Education 2030 Agenda".
The meeting which was presided over by the Honourable Minister of Education, Malam Adamu Adamu and supported by the Honourable Minister of State for Education, Prof. Anthony Gozie Anwukah and the Deputy Governor and Honourable Commissioner for Education, Science and Technology, Kano State, Prof. Hafiz Abubakar, MFR noted that Education Fund should be established by all States of the Federation with special emphasis on funding Teacher Development and Secondary Education.
According to the communique, other suggestion was the Establishment of a Special Intervention Fund for persons with Special Needs, that investments in education should be tax deductible, that contracts and other financial transactions should be taxed to fund education, that revenue generated from FME Parastatals should be ploughed back to the Education Sector, among others.
Also, NCE urged the Federal Ministry of Education FME, States, and the Federal Capital Territory FCT, to partner Non-Governmental Organization (NGOs) that are relevant for assistance in teaching and learning of entrepreneurship subjects in schools.
After extensive deliberations on all the Memoranda presented to the Council and other issues on how to improve Nigeria's Education Sector; NCE charged all States, the FCT, LGAs and owners of schools to, as a matter of urgency augment the services of uniformed security officers with registered Vigilante groups and Community Neighborhood Watch.
The communique also noted that Nigerian University Commission (NUC), National Board for Technical Education (NBTE) and National Commission for Colleges of Education(NCCE) to develop "Build, Operate and Transfer" (BOT) Operational Framework in collaboration with institutions.
The NCE stressed that States, the FCT and other Stakeholders to collaborate in the institutionalization of endowment funds, Tertiary Institutions to collaborate with corporate bodies, Alumni associations, community members and individuals for their contributions to the endowment funds.
Corporate Organizations such as Bank of Industry (BOI), Industrial Training Fund (ITF), Manufacturers Association of Nigeria (MAN), Nigerian Association of Chambers of Commerce, Industry, Mines and Agriculture (NACCIMA), etc. to assist in upgrading production units of Technical Colleges through the provision of grants;