NBS endorses Electronic Data Collection for NLSS Survey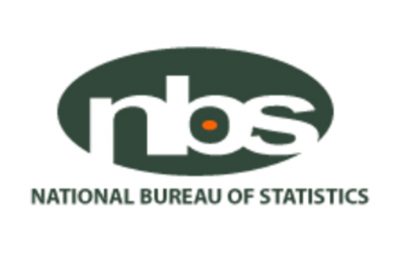 By Etuka Sunday
National Bureau of Statistics (NBS) has approved the use of electronic platform in collection of data for its field officers for the 2018/2019 National Living Standard Survey (NLSS).
The Statistician General of the Federation, Dr Yemi Kale gave the hint in his address at the Sensitization Workshop for the Conduct of the 2018/19 National Living Standard Survey (NLSS), held at New Keffi Hotel, Keffi, Nasarawa State.
Dr. Kale said: "Like all NBS household-based surveys, this round of NLSS, will for the first time be carried out using electronic means of data collection.
"Over twenty-two thousand selected households spread over the next 12months starting from next week will be visited monthly by our field officers", he said.
He noted that Field staff, trainers and monitors have been undergoing rigorous and extensive training in preparation for the data collection, adding that all of them have undergone tests during the first level of training, with weak hands dropped in the process.
"I am also made to understand that there will be another test this afternoon where more weaker hands will be dropped. We have also adjusted the daily calorie threshold used in computing the poverty rate", he emphasized.
On the NLSS survey, the NBS boss said the planning and preparation for this survey has been one of the longest and most detailed for any household survey in the history of NBS or the statistical system.
He said learning from the experience of the last poverty survey, as well as other recent technological improvements and innovations, the agency has put in a lot of quality assurance measures and checks to ensure that good results are received from the field.
Hear him: "In previous rounds we had used 3000 calories per day as the minimum food intake for an individual, however in this round, 2500 calories will be adopted as the minimum daily calorie intake. This is so because evidence shows that 3000 calories is high, certainly one of the highest in the world, and given the changes in our diet and food consumption pattern, 2500 calories is more in line with present realities, not just in our African environment but world over'.
He added that the purpose of all these quality assurance measures and methodological improvements is to ensure that we collect the best possible information from the field, and in turn generate good living standard estimates for the country.
"If we ever needed to generate reliable and good quality information, that time is now. There is a lot going on right now in the country, with all the visible socio-economic challenges being experienced; from the security challenges, to unemployment and environmental challenges, government and partners at various levels require this kind of information to help them understand what is going on, particularly how these challenges are affecting households and communities in the country", he said.
He further said that reliable and quality information for government at all levels and the private sector will assist them in designing policies and programs apart from monitoring and evaluating existing programs for the maximum benefit of the citizens. "Also, gone are the days when agencies of government publish poor figures and get away without questions being asked. Presently and rightly so, the public is much more aware and enlightened, they question and interrogate every figure or information we publish. As Statistician General of the Federation, I can easily estimate that, I spend about fifty percent of my working day, and sometimes weekends, explaining and defending numbers or information that we publish in NBS", he said.
He said the National Living Standard Survey is a very important exercise, not just for NBS or the statistical system in Nigeria, but also for our dear nation.
According to him, amongst the plethora of socio-economic variables and indicators it provides, it is from this exercise that we derive statistically sound indicators for measuring poverty and inequality in Nigeria.
"It also serves as a major source of data for the 2030 Sustainable Development Agenda for tracking Nigeria's attainment or otherwise, of the Sustainable Development Goals (SDGs). As we know, the subject of poverty is very critical to a developing country like Nigeria, most, if not all of government effort is geared towards ensuring that citizens are able to attain a decent standard of living, and not within the traps of poverty, with which comes several negative effects and implications for both the individual and the society".
He said "as the principal agency responsible for the production and management of official statistics in the country, we will be failing in our mandate if we are not providing the public, government and policy makers with useful and reliable statistics for them to deploy in designing and implementing poverty-alleviating interventions and programs across the country. It is for this reason that we have been working with NASSCO and the World Bank to carry out this exercise.
"The results of this survey amid its many uses will help government and policy makers across the country, both federal and states to evaluate and assess their current programs, redesign and re-strategize them for better effectiveness and outcomes for the citizens", he said.