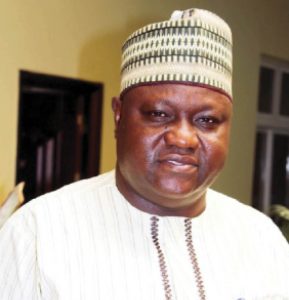 By Miriam Humbe
Incidents of building collapse and the attendant loss of valuable lives and property have continued to occur across the nation in spite of concerted efforts by stakeholders in the industry to curb the ugly trend. This is worrisome. The number of precious lives lost, devastating injuries, economic loss, and the trauma of an equally homeless population cannot be quantified. The figures are disturbingly staggering, placing the need on relevant authorities to act, and timely too.
Recent incidents
Before the end of September 2020, more than nine incidents were reported in Lagos, Abia and Kano. Barely two months to end the 2019 year, the nation had been shocked by reports of double building collapse incidents in Lagos where lives and property were lost. This was followed by another incident two weeks later in Jos, Plateau state, precisely, October 27, where scores of persons narrowly escaped death from a two-storey building collapse at Butcher Lane, Dilimi, Jos North Local Government Area. An eye witness who identified himself as Nura said the building fell at about 3pm. without any prompting, neither was it raining nor was there any vibration that could have felled the building. About four months earlier, a similar incident occurred in the area when a three-storey building hosting a pharmacy shop collapsed killing the owner of the building, his wives and several others. These are just a few mentioned.
Experts Reveal Quackery As Possible Cause
Meanwhile, experts have attributed the use of substandard materials, sharp practices such as the activities of quacks to have been responsible for the incidences of building collapse in the country. Some of the major causes are said to include bad design, fire, lack of proper supervision, faulty construction and alteration of approved drawings etc. Nigeria's foremost commercial capital, Lagos, with its large population, has the highest ratio of building collapse cases compared to other states in the nation. To stem the tide, experts have advocated the Nigerian Building Code implementation to overhaul the construction industry.
NBRRI to the rescue
The Nigerian Building and Roads Research Institute (NBRRI) was established to conduct integrated applied research and development (R&D) in building, roads and construction. The mandate was later in 1993 expanded to include R&D into all aspects of engineering materials related to the construction industry.
In 2018, the former Director-General of NBRRI, Prof. Danladi Matawal, at the Annual National Conference and Exhibition of the Nigerian Institution of Metallurgical, Mining and Materials Engineers in Abuja released staggering figures of building collapse incidences which occurred in the country between 2014 and 2016. The figures stated that building collapse incidents claimed 199 lives within a three year span alone.
Prof. Matawal said that research efforts by NBRRI revealed that poor supervision and the use of inferior materials in the construction of buildings were responsible for the high incidence of building collapse in the country.
In 2011, the number of building collapses that took place in Nigeria alarmingly followed the pattern of previous years with Lagos, recording the highest number of incidences involving buildings under construction and some already in existence for years.
In Abuja and across the nation, buildings collapsed at Jabi, Garki, Mpape, Mararaba and, early in 2012, at Gwarinpa Estate. Also, major building collapses were recorded in Enugu, where three buildings fell within one month, while Ibadan, Sokoto and Yenagoa also witnessed collapses. Overall, 2012 witnessed 33 collapses in Lagos alone and 22 in Abuja. NBRRI also said the worst cases were those of the Synagogue Church on September 12, 2014, where 115 people were killed and several injured, and the Lekki Garden construction on March 18, 2016, with 35 dead and several injured.
Again, between February and May, 2019, no fewer than 29 persons were reportedly killed and 76 sustained injuries from 13 building collapse incidents across the country. Experts say tons of structural failures occur yearly that are hardly reported or attract public notice because there is yet no up-to-date official statistics on building collapse.
Minister of Science and Technology, Dr. Ogbonaya Onu at an event recently, stressed the resolve of the federal government to drive development in the country. He said: "For us in the Federal Ministry of Science and Technology, we will continue to encourage the ideals that promote development. The FMST is in the driving seat to make our development rest on our indigenous science, technology and innovation. "
NBRRI's Acting Director General, Prof Samson Duna has said that the issue of building collapse is an area that concerns NBRRI's mandate. To this effect, he said that NBRRI has developed artisan guidelines. "They are good but not technically inclined. We have been able to develop Trade Manual from this, for carpenters, plumbers etc", he said.
He said NBRRI also wants to create a call center for artisans. "Its part of our vision that each state will have an Artisan Call Center. If you want to build your own property and you are looking for plumbers and so on, you don't have to go to their houses, rather, there will be a credible place where you can locate them easily around town. Its a center that will have all the facilities in place", he said.
In further efforts, NBRRI recently organized a training/workshop on 'Sustainable Building Design and Material Specification', in view of the low performance levels of buildings in the country. The aim was to assess the issues and challenges facing the building sustainability in Nigeria and provide the panacea to mitigate the challenges, and to strengthen the capacity of professionals in the building sector in the area of design, material specification and construction techniques considering the climatic demand (condition) and local content.
A communique issued at the end of the first workshop/training identified that most building failures arise from substandard materials and poor supervision rather than design.
The communique highlighted other issues as follows:
*Flexural failures is identified as the major cause of building collapse.
*On engineering design, there is the need for modified adoption of Euro code or BS standards in accordance with localized parameters for Nigeria.
*Building collapse investigation team must comprise all building professionals in the construction industry as agreed by the Committee of Registers of the industry's regulatory bodies.
*Lack of adherence to building standard is a major source of worry in attaining building construction sustainability.
*The need to prosecute quacks both in the cities and suburbs by the Committee of Registrars of the seven professional bodies in the construction industry.
*Proposed building finishing materials should be checked at building approval stage and inspected at and cleared at the finishing stage, and NBRRI, ARCON and Development Controls, both federal and state levels should work on this.
As a drive to curbing the menace of quackery in the building sector, NBRRI has been embarking on training for artisans across the nation. The recent training session for artisans in the South-Eastern part of the country was divided into two parts, theoretical and practical. The first trainer, Engineer Gidado informed the trainees that several projects have been executed using NBRRI bricks. This has several advantages over the conventional blocks in terms of good appearance, thermal comfort, fire resistant, bullet proof, easy to use, high compressive strength and cost reduction.
Industry watchers believe that quackery can be tackled headlong with appropriate legislation such as the NBRRI Act amendment which is currently before the National Assembly.