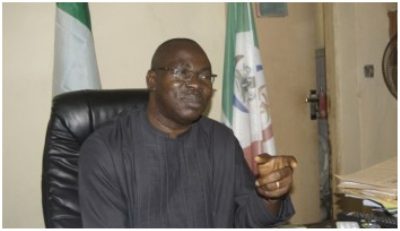 By Mashe Umaru Gwamna
National Biosafety Management Agency (NBMA), has reassured Nigerians on the safety of Genetically Modified Food Organism (GMO), saying its attention has been drawn to a series of incisive and unpatriotic statements peddled by the Health for Mother Earth Foundation (HOMEF) about the agency and its activities.
A statement signed by the Head Information/communication NBMA, Gloria Ogbaki, said the Agency does not want to banter with HOMEF or any of its kind." It is important to state here that NBMA is a government agency established by law as a regulatory agency to ensure the safe handling and use of modern biotechnology and its products which includes Genetically Modified Organisms (GMOs)".
The statement further use this opportunity to reinstated its commitment to Nigerians, that it is out to ensure that whatever GM foods or crops are certified safe by the Agency are indeed safe for the people and the environment.
"We will continue to voraciously carry out our vision which states that "The National Biosafety Management Agency is to ensure that the practice, processes and procedures of Modern Biotechnology is undertaken within the limits of regulatory systems that guarantees its safe use, protects Nigeria's biodiversity and provides minimum risk to human health, animals, plants and the environment" for the good of all Nigerians". The establishment of the Agency is not to stop the use of GMOs but to ensure that it is safe for Nigerians and that it has no adverse effect on human health, plants, animals and the environment".
The Agency does not go outside the law in the course of the discharge of its duty and we ensure that the public is carried along in all the agency's activities "through effective public participation, public awareness and access to information in the use and application of modern biotechnology and GMOs".
The Agency issued some permits and due processes were followed in the course of reviewing the applications and ensuring that all the necessary requirements are met before the permits were granted.
The Agency has no intention and will never verbally engage HOMEF, but these statements made against the Agency are not only incisive but negate the efforts of the Federal Government of Nigeria to ensure safety in the application of the technologies that assure Nigerians of food security and food safety.
The statement said it will be wrong and indeed out of place to accuse the Agency of complicity as the Agency is an unbiased umpire and has the interest of Nigerians at heart in the process of regulation and as such can't be involved in anything that will cause harm to the people and the environment.