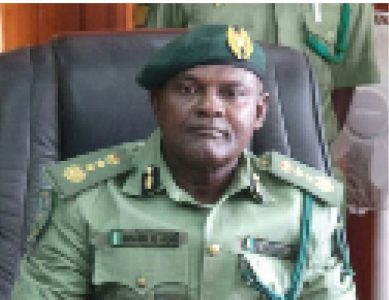 By Mashe Umaru Gwamna, with agency report
The Conservator-General, Nigeria National Park Service, Ibrahim Goni said the service would be repositioned for better global service delivery in order to boost its revenue generation potential.
Goni made the disclosure during an interview with News Agency of Nigeria in Abuja, recently.
He said that since one of the roles of the service was to protect the environment and indigenous genetic resources, it would be upgraded to international standard to enable it to attract more tourists.
He said: "The parks play significant roles in science, research and educational development, especially in agriculture, medicine, psychology and spiritualism.
"The nation's population depends on its natural sources for food, fibre and medicine; this, in essence, demands that Nigeria pays much attention to the protection and conservation of its ecosystem.''
Goni said that the service was being overhauled in the areas of capacity building, infrastructural development, research and development, among others.
The CG therefore, called for the support and collaboration of other agencies and the private sector in efforts to make the national parks one of the best in the world.
He said: "Some of the areas where we need the support of donor partners include training of rangers via the establishment of rangers' training schools, sponsoring researches, upgrading and total overhaul of national parks across the country.
"The service manages seven national parks spread across all the ecological zones of the country and each of them has unique features.
"Each of these parks has the potential of attracting tourists and researches to the country, and if the potential is developed, it will be a plus to our economy.
"We have been doing well in terms of protecting national parks since the service was established but we can do better if we get the necessary support, in line with the global standards.''
Goni said that the service, which had 1,961 personnel, had conducted staff training at different levels and categories.
He said: "16 officers were given Global Positioning System training, while 48 others got approval to undergo various training programmes in tertiary institutions in the 2016/2017 academic session.
"Some of our Public Relations/ICT workers were trained by the Ministry of Environment; our rangers also received training to boost their capacity in park surveillance and tracking of human activities.
"Currently, training in both combatant and non-combatant operations is underway in all the parks and at the National Park Service headquarters to prepare the officers for new tasks as paramilitary personnel.''
Goni said that not less than 615 offenders, including poachers, were arrested in 2017, while more than 10,371 tourists visited different parks across the country within the same period.