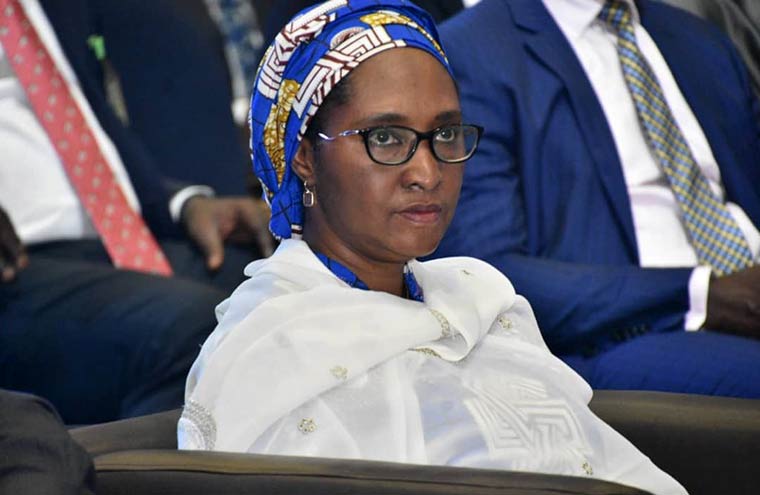 By Christiana Ekpa
Following the Tuesday protest by National Assembly workers over non payment of allowances and benefits, the House of Representatives, yesterday summoned the Minister of Finance, Mrs Zainab Ahmed to appear before its Finance Committee to explain the reasons for the non-release of 2018 budgetary allocations to the institution and the judiciary.
The summon followed a motion sponsored by Hon. Edward Pwajok at the plenary.
Pwajok while moving the motion expressed worry that both arms of government were placed on first line charge, wondering while the Minister was yet to release the funds to enable the management pay the staff.
He said that the development was responsible for the nonpayment of the allowances which also led to the protest.
He said: "The House notes the disruption of the sitting of the National Assembly on the 4th of December, 2018.
"Further notes that Parliamentary Staff Association of Nigeria (PASAN) protested against the non-release of their benefits including promotions and other entitlements;
"Disturbed that the non-release is as a result of the non-implementation of the 2018 Appropriation Act of the National Assembly;
"Notes that the National Assembly and the judiciary are on the 1st line charge and there ought to be full implementation of the budget of the two arms of government".
Briefing the news men at the end of the plenary, the Spokesman of the House, Hon. Abdulrazak Namdas said that the action of the workers on Tuesday which prevented the lawmakers from holding a session was unlawful according the Legislative Houses and Privileges Act.
He however stated that the intervention by the lawmakers was to salvage the situation and give their staff better working conditions.
"We have summoned the minister to appear before us. The money was captured in 2018 budget and it has not been released. So, we can't give what they want because don't have. We are of the opinion that the management staff of the NASS should have good condition of service.
"For us to function effectively, we need a very functional management staff. The protest is strictly not against the members of the national Assembly.
"The CNA has also explained why. The senate president and the Speaker do not have access to these funds.
"It is an offence to stop the members from sitting. It is just that we cannot without them. We cannot sit aloof. The action that took place on Tuesday is not lawful. If we apply the law, it will not be good", he said.
The committee was given one week to report back to the House for further legislative action.