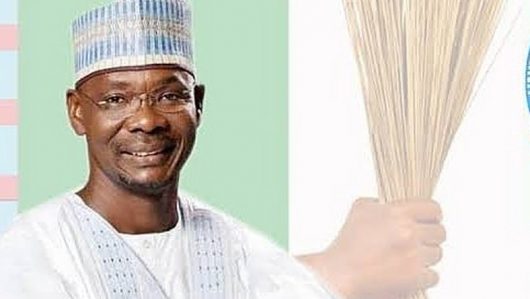 By Miriam Humbe
Nasarawa State Governor, Engr. Abdullahi Sule has said that his government is ready to key into the One Local Government One Product (OLOP) initiative of the Small and Medium Enterprises Development Agency of Nigeria (SMEDAN).
While receiving the Director General of SMEDAN, Dr. Dikko Umaru Radda in his office in Lafia, the Governor said as the chief executive of the young state, he would do everything possible to improve the lots of the people, adding with a programme like OLOP, MSMEs in the state would benefit from it.
He thanked the management of SMEDAN for finding time to visit the state to intimate him of the Agency's mandate and mission.
"I am very grateful and I want to inform you that I am very much interested in the OLOP programme, am ready to key into this, and I want MSME's in the state to benefit from it."
The Director General of SMEDAN, Dr. Radda told the governor that they were in the state to assist in capacity building for MSME's in the state, adding this could only be achieved through a robust collaboration.
He said based on the National Survey of MSME's released this year, Nasarawa state has 385,489 MSME's, and noted that the recent survey also shared that Micro Enterprises constituted about 99.8% of the total MSME's in Nigeria and that roughly 90% are in the informal sector.
The Director General further intimated the governor on the objectives of the OLOP and the Conditional Grant Scheme (CGS) initiatives of the Agency, and urged him to facilitate the inauguration of the Nasarawa state MSME council. He said if established, the council would be responsible for marshaling out plans for MSMEs development in the state.
Dr. Radda revealed that there is a National Council on MSMEs at the national level headed by the Vice President, while the states councils are to be chaired by the deputy governors.
The SMEDAN boss further suggested that Nasarawa state should establish mini enterprise parks at the local and state levels, as well as micro finance banks for the beneficiaries of MSMEs so that they can have easy access to fund and affordable interest rates.