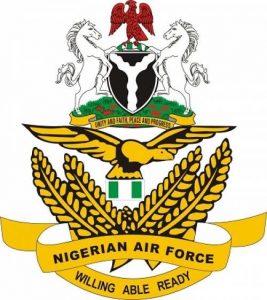 By Musa Adamu
The Nigerian Air Force (NAF) has described a report by Amnesty International (AI) that it communicated human right abuse by bombing some villages around Numan in Adamawa state as unfortunate, saying it unbecoming of an organization of such repute.
Reacting to the allegation by AI in a statement signed by its Director of Public Relations and Information, Air Vice Marshal Olatokumbo Adesanya, said it was unfortunate that a highly respected international organization such as Amnesty International would make such unfounded allegations.
It said the Force was at no time been involved in settling any "herdsmen-farmers" clash in the Numan general area.
It further said it was particularly disturbing that an organization of the stature of Amnesty International would "believe a ridiculous story that the pilot of an aircraft flying at a high speed would be able to distinguish between a herdsman and a local farmer before deciding which one to bomb.
"Indeed, at the time the NAF intervened in the crisis around Numan on 4 December 2017, there were no two distinguishable groups clashing. Rather, only one group of hoodlums was seen unleashing mayhem on villages near Numan. The NAF remains a highly professional organization, which places high value on respect for human rights, and therefore categorically states that the allegations by Amnesty International are lies. In actual fact, the intervention of the NAF in the Numan crisis of 4 December 2017 resulted in the successful dispersal of a group.