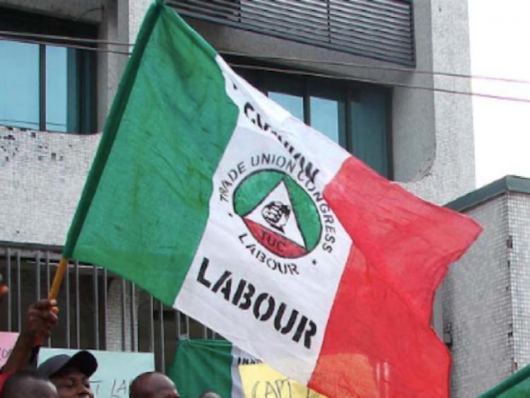 By Baba Nasiru
Even as negotiations continue on the new minimum wage demanded by the organized labour, the Nigeria Labour Congress, NLC has said the Fifty Thousand new minimum wage was realizable.
This is coming just as the federal government and labour agreed to reconvene the meeting of the National Minimum Wage Tripartite Committee today to give enough time for the Income Salaries and Wages Commission and the Economic Management Team to round off the assignment given to them.
Nigeria's current minimum wage is N18, 000 ($60) and adjudged inadequate compared to the current economic situation in the country as well as the International Labour Organisation, United Nations and International benchmarks.
For Nigerian workers, the increase have become necessary due to the current hard economic conditions in the country , and had meanwhile at intervals complained that the N18,000 is way below a living wage and cannot meet their basic needs.
Hence, the organized labour is asking the federal government to increase it to at least N50, 000 ($166), despite several state and local governments defaulting on the existing amount.
The Head of Information and Public Affairs, Nigeria Labour Congress Mr. Ben Upah made this known in a chat with our reporter in Abuja.
He added that, "Nigeria has the resources to accommodate the current amount demanded by workers and this comes up as a result of rise in the prices of goods and services and the increase on the price of foreign currencies coupled with the changing economy and the need to improve workers' pay to enable them cushion the effect of the present economic recession. "
He stressed that "the reality of the high cost of living in Nigeria has made an increase in the minimum wage imperative."
Upah, expressed concern over the way policy makers and politicians are handling the issue while they excessively pay themselves in one hand while neglecting their workers in the other.
He called on the federal government not to relent on its effort to fulfill its promise, saying that if the minimum wage tripartite meeting of today didn't yield positive result the federal government will continue to receive heavy blows.