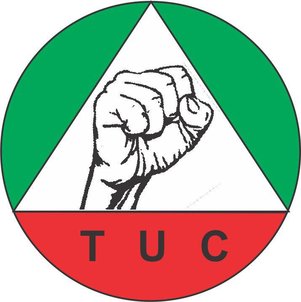 By Albert Akota
The Trade Union Congress (TUC) has vowed to shutdown Rivers State secretariat tomorrow over non compliances with the new minimum wage following the expiration of ultimatum given to the state government led by Governor Nyemson Wike.
Disclosing this to newsmen in Abuja, president of the TUC Comrade Quadri Olaleye said the union has given ultimatum to the state government to implement the new minimums wage that has elapsed.
He noted that the union has used all necessary means to resolve it without protest or clampdown on its activities but the government led by Wike find it difficult to implement what a lesser economical states have started doing.
"We want to hit Rivers State on Tuesday which is tomorrow to tell the state government TUC and its affiliates are not happy with maltreatment of workers, we want them to pay workers what is due to them, we are picketing the state with all our affiliates to vent our hanger on the state government,
"Workers must be respected because we are not salves, what is so difficult for state like Rivers states to implement some state are happy in implementing it, "Quadri noted.
However, the TUC boss affirmed that the union is fully backing the bill sponsored by Olawale Raji from Lagos State seeking amendment to the Labour Act to criminalise casualisation of workers after six months of engagement.
The bill is also seeking to prohibit outsourcing to third parties, while any casual workers sacked by an employer after six months will be entitled to the benefits of full-time workers.
So, criminalising it is something that the Trade Union Congress (TUC) will partners with the House of Representatives.
Comrade Quadri assured Nigerian workers, especially members of the Trade TUC that his leadership of the union remain focus to tackle myriads of problems plaguing the labour movement and the nation at large.
He said TUC will continue its collaboration with its sister Congress, the Nigeria Labour Congress (NLC) to ensure that Nigerian workers are not denied their rights.