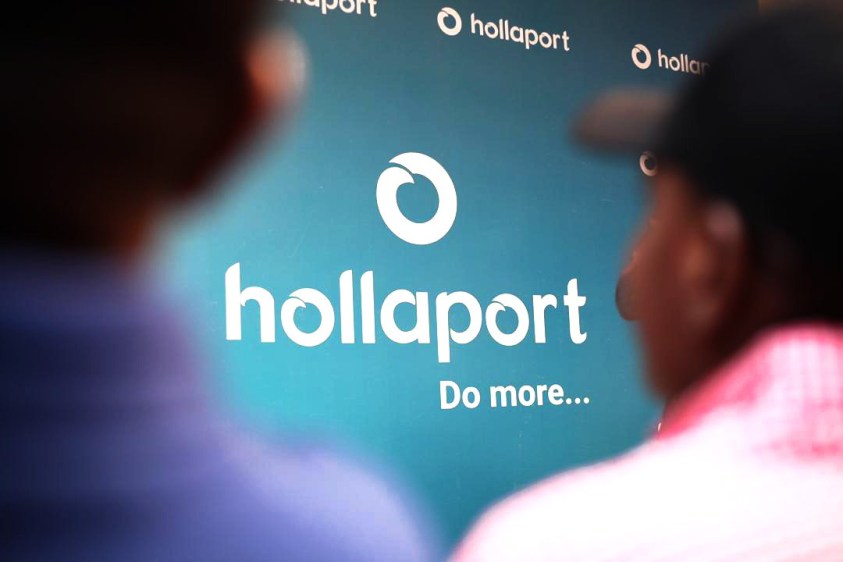 From Suleiman Idris, Lagos
A new indigenous payment and messaging mobile application, Hollaport is set to offer solutions to the myriad of challenges hitherto experienced by Nigerians in their various financial transactions activities across the different spectrum with the use of mobile technology.
The technology, the company said is a multi-layered messaging and financial technology platform on which people can send and receive money using their phone contacts and also top up airtime, subscribe data, cable and pay electricity bills.
Speaking at the launch in Lagos, founder and Managing Director of Hollaport Technology limited, Alhaji Kabiru Rabiu said financial inclusion remains a major challenge in Nigeria with over half of the adult population being unbanked while only a fraction of the banked population uses technology in their processes.
Alhaji Kabiru explained that the journey of the App started about two years ago and was borne out of the need to ease financial transaction an increase financial inclusion in Nigeria.
According to him, the app, which has been test run in major cities and rural areas across Nigeria, will evolve into an expanded platform with added features that will make it exciting and extremely convenient to transfer money and make payments not only in Nigeria but throughout the African continent.
Kabiru, who is also Group Executive Director at leading cement manufacturing giant, Bua Group, added that Hollaport is " technology that enables recipient withdraw cash from an ATM without the need to have a card or bank account."
"seeing the disconnect in the Nigeria financial inclusion activities, Hollaport Technologies aims to reduce the learning curve associated with the mobile applications and taken time to develop a lifestyle tool that can fit in all areas of life, while maintaining ease-of-use" he added.
Also speaking, Hollaport's General Manager, Micheal Olowojesiku said the new app comes with features such as media functionalities where users can send photos, videos and documents as well request or send money within the chat area for a seamless experience and can also pay bills, utilities, etc.
He said "the question has never been one of when, but how — and this is the gap we intend to fill in the Nigerian market".
Data shows that over 85% of Nigerian adults own a mobile device with 103 million having active internet subscriptions, a large percentage of this data have a presence on the social media.