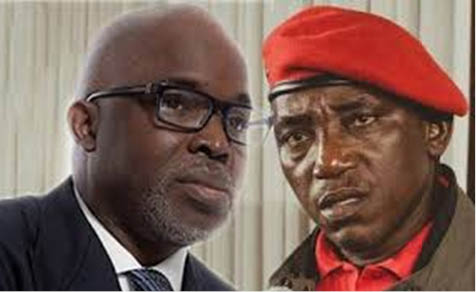 By Albert Akota
The Permanent Secretary of the Ministry of Youth and Sports Development, Olusade Adeshola has warned the civil servants to attend the purpose emergency Congress in Benin-City on the 2nd August 2018 plan by the former president of the Nigeria Football Federation (NFF) Amaju Pinnick at their own risks.
Responding to where the civil servants stand, he said, "the letter dated 30th July 2018 is very clear. They can attend at their own risk. As government officials they have no business in Benin-City."
The letter in question is a two-page document titled: "Re-Invitation to Nigeria Football Federation (NFF) Extraordinary General Assembly" which he replied to the letter dated 26th July 2018."
It reads in full: "I am to refer your office to the suit number FHC/3/CS/177/2014 pending before the Federal High Court Jos and the subsisting enrolled order from the same court giving recognition to Ambassador Chris Giwa as the Nigeria Football Federation President and restraining Mr Amaju Pinnick and all persons who were purportedly elected as member of the Executive Committee of NFF on 30th September 2014 from parading themselves as legitimate Executive of the NFF forthwith, their said election having been set aside by the Order of court. The Order has not been set aside.
"it is for the aforesaid that I am constrained to honour your invitation to the Nigeria Football Federation (NFF) Extraordinary General Congress to be held in Benin on the 2nd August 2018.
"It is further to be noted that the steps presently taken by your office would mount to an affront on the Orders of court and prejudiced to the suit presently constituted before the Federal High Court Jos.
"Accordingly, the matters proposed to be discussed at the said Congress would be subjudice to the proceeding of the court. You are therefore advised to suspend any action in the holding of the Congress.