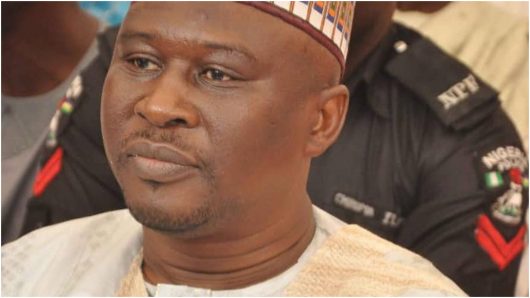 From Umar Dankano, Yola.
The Nigeria Labour Congress, NLC, Adamawa State chapter has expressed concern over nonpayment of consequential adjustment to workers in the state.
State Chairman of the Congress, Comrade Emmanuel Fashe disclosed the development to media in a mobile phone interview, lamenting that the minimum wage implementation committee has not been forthcoming with workable efforts towards that direction.
Comrade Fashe said if the state fails to honuor its commitment then the union will be left with other choice but to embark on industrial strike action.
He stated that the resolve of the union to down tools was sequel to the failure of the government to take concrete steps towards implementing the consequential adjustment.
He added that the union will still hold another meeting with the committee tomorrow (Tuesday) and if tangible agreement is not reached they would have no option than to embark on an industrial action.
The state government has implemented minimum wage of N32,000 for junior civil servants last year but failed to implement the consequential adjustment leading to the agitation by the senior civil servants.
However, Governor Ahmadu Umaru Fintiri has announced that his administration will commence payment of the new minimum wage this month of February.
Governor Fintiri made the announcement on Saturday at a Town Hall meeting with stakeholders and elders in Numan, stressing that the payment will be made to workers from level 7 and above in the state civil service.
Fintiri said his government has implemented N32,000 as national minimum wage for workers in the state and efforts are in top gear to reposition the civil service through improvement in the welfare of workers and accord them other incentives.
He appealed for support and understanding from citizenry in the state decrying that his administration has inherited huge burden of debt in which the government is serving with N1 billion monthly incurred by previous administrations.