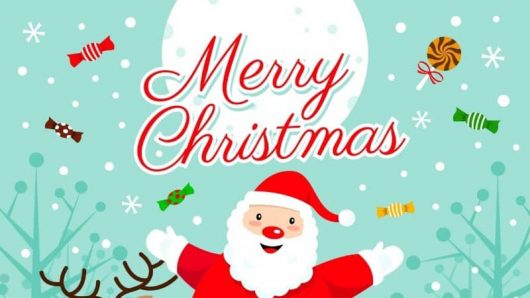 Today, Wednesday, December 25, marks the season of Christmas. As the word implies, it is a time of solemn festivities, commemorating the birth of Jesus Christ. Though not specified in the Bible, the Holy Christian Writ, the birth of Christ is accepted generally in Christendom to have happened December 25. However, his miraculous birth was prophesied long ago by angels and the early prophets of God. He was to come as the Messiah of humanity, held down by a corrupt world system over which Satan, the Devil, presides. Therefore, Christmas celebrates the birth of this Saviour who lends His name to a faith that originates in Him.
In Nigeria, hundreds of millions of the Christian faithful are marking Christ's birth with worship services in churches, exchanges of gifts and visits to hospitals and orphanages to comfort the sick and the less privileged. In deference to the solemn occasion, the Federal Government has declared today and Thursday as public holiday. Traditionally, on this occasion, religious and political leaders give goodwill messages. For example, on one of the most recent sacred occasions, President Muhammadu Buhari said: "The commemoration of the birth of Jesus Christ is an important opportunity for us to show love to one another and encourage unity by spending quality time with our friends, families and the less-privileged. It is also an occasion to draw inspiration from the exemplary lifestyle and teachings of Jesus Christ, who constantly stood for what is right, true and honest.The Holy Book describes Christmas as a festival of peace, joy, healing, hope and fulfillment. It kindles great expectations in the heart, irrespective of the challenges of the moment."
What are these "challenges of the moment"? Number one is mass unemployment. The National Bureau of Statistics (NBS) recently reported a 5-percentage point rise in the national unemployment level from 18 percent last year to 23% this year. Naturally, this has led to a rise in crime such as kidnapping for ransom. There is a marked desperation for survival which we see in the growing number of young Nigerian men and women "irregularly migrating" in search of "greener pastures" and engaging in cyber crime abroad and at home. President Buhari has urged "them to shun the allure of embarking on such perilous journeys." Only jobs created at home can hold these desperadoes back.
The second challenge, according to Buhari, is the Boko Haram insurgency in the country's northeast. Now in its 11th year, it has claimed hundreds of lives, displaced millions and destroyed the economy of the region. Recently, the government received an approval to spend another $1 billion dollars to retrain and reequip troops fighting the insurgents. In an address to commanders and troops during the Chief of Army Staff's Annual Conference in Maiduguri a year ago, Buhari said the war against Boko Haram "is a must win war".
The third, without a doubt, was this year's general elections. The vote came and went in February and March. President Buhari was re-elected for the second and last term of 4 years. The relatively peaceful and transparent election showed that our democracy has matured.
Back to the spirit of Christmas. These difficult times, indeed, require an outpouring of love, comfort and support for one another. Of late, in this country, religious festivals have lost their spiritual flavour. Community spirit and fellowship that Christ taught and lived out have been replaced by individualism and commercialism. Intense competition for wealth and power has eroded the moral and spiritual fabric of the society. Today, Christmas is no more than a season to engage in unbridled revelry and debauchery, drink driving that often kills and maims. We make haste to ask for a return to the original spirit of Christmas. The Church needs to do a soul-search to see where it has got it all wrong, so much so that many people are leaving the "light of the Gospel of Christ" and returning to the "darkness" from which He called His followers.