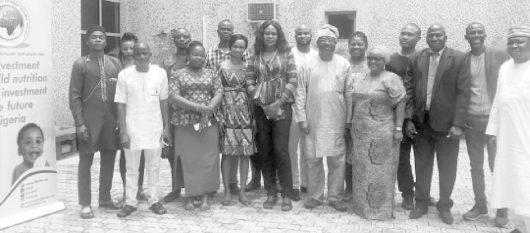 By Tobias Lengnan Dapam
The Executive Director, International Society for Media in Public Health (ISMPH), Moji Makanjuola has charged journalists in the country to reveal the challenges posed by Severe Acute Malnutrition (SAM) in the country.
The veteran broadcaster who is now working to address issues of malnutrition in the country, said the media must be alive to its agenda setting responsibility; by investigating and revealing the critical situation of SAM in the country.
Speaking recently in Abuja, during a one-day workshop organised by the Association of Nigeria Health Journalists (ANHEJ) in partnership with her NGO, the former NTA broadcaster said, "You should use your pen and tell the stories for people to know. It is important that we understand our beats very well and make the media a strategic tool for improving healthcare."
Speaking at the workshop themed", "Facilitating the inclusion of child nutrition as a major component in the
BHCPF", Makanjuola said 70 percent of the diseases are preventable but lack of knowledge and proper awareness is the major problem.
"The media is a veritable tool to dish out the right information for people to understand.
"We are not at war; yet, SAM is killing our children. If we are at war, we will pick our children from the streets. We need to educate the populace with our pen. A pregnant woman should know that she needs to eat well and bring forth a healthy child".