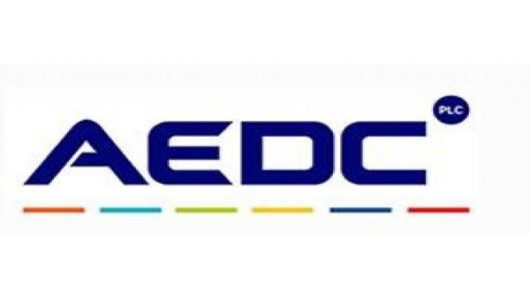 Residents of Madalla, a satellite town to the federal capital Territory ( FCT) Abuja situated at Suleja local government in Niger state have cried out over fund extortion by Abuja Electricity Distribution Company( AEDC) .
The residents in a petition letter signed on their behalf by Alhaji Usman Abubakar( Chairman).and Abubakar Idris ( Secretary) addressed to Managing Director, Abuja Electricity Distribution Company , a copy made available to our correspondent lamented the worsening power supply situation of the area .
The residents drew attention of MD of AEDC to power supply situation at Alhaji borehole axis of Madalla new site , an area that had never experienced a six hour steady power supply without a blink in the last ten years.
Notwithstanding situation of permanent darkness of the area; residents in the petition to AEDC , further alleged paying outrageous bill every month.
" Our experience with the power situation in our area in recent years has been nothing but a disaster, unpleasant, regretful and nothing to write home about. Worst of it all, is the way and manner that consumers of power are forced to pay for what they did not consume. Madalla residents pay for what is not in existence. Outrageous bills are brought at the end of the month which consumers must pay for, even when there is little or no supply of the service"
" As a matter of fact we can confidently say we have never experienced six hours of steady power supply without a blink throughout our stay in Madalla. This is a shame because we had thought that the deregulation or privatization of the sector would amount to something pleasant but the reverse is the case, to the extent that we have now tagged AEDC as an irresponsible organization which is only interested in fleecing us of our hard earned money in exchange for services we don't enjoy. How can other places around Madalla be enjoying prolonged hours of power supply yet we are being denied of the same service? . We barely have light in our homes when we most need it and as if that is not enough your officials have the effrontery to issue us with estimated bills despite the fact some of us have meters in our homes", part of the petition read.
The residents said most homes rely on generating set at all times as a source of power supply and urged authority at AEPD to come to their aid.
" Our homes are constantly powered using generating Sets. The wires and poles through which electricity is supplied to our locality are old, weak and worn out. The transformers also old and overstretched.
We learnt that an item "RMU" was stolen from the substation at Madalla sometime around April this year and as we speak, the item has not been replaced despite several promises by the area office in Madalla".
The residents appealed to AEDC authority to come to their aid noting that, they had made repeated complaint in the past to draw AEDC attention to their plight.
No official statement has been made by the company in that regard since a call was put across to them by our correspondent last month.