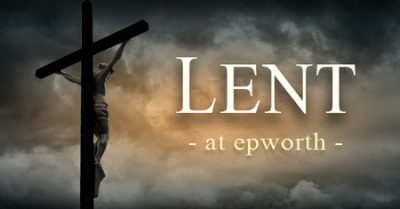 Nigeria's twenty three million strong Catholics, February 14, observed the traditional Ash Wednesday, setting the tone of the annual 40-day fast. They follow the example provided by Jesus Christ who, after a water baptism by John the Baptist, was led by the Holy Spirit into the wilderness where he went without food or water for "40 days and 40 nights". This wilderness experience included His being tempted by the devil. This 40-day fast is what is referred to in Catholicism as the Lent.
The head of the Catholic Church, Pope Francis, speaking on the subject, Feb. 16, at the Vatican, said "Fasting weakens our tendency to violence; it disarms us and becomes an important opportunity for growth. On the one hand, it allows us to experience what the destitute and the starving have to endure. On the other hand, it expresses our own spiritual hunger and thirst for life in God. Fasting wakes us up. It makes us more attentive to God and our neighbour. It revives our desire to obey God, who alone is capable of satisfying our hunger."
The papal homely exhorted Catholics to demonstrate love for others. "God asks people to set free the oppressed, shelter them and share with the hungry and homeless". This is a paraphrase of Isaiah 58. The pope demanded that everybody be respected: "housekeepers, employees, assistants. How do you treat them? Like people or like slaves? Do you pay them fairly? Give them vacation?"
One writer calls this demonstration of love "to kindle a light in the darkness of mere being" . It is a call to care for others, or as another commentator put it, "being involved in the human enterprise, perhaps bringing warm; perhaps sending reassuring signals to those others who find the journey so bewildering…"
In Nigeria, as indeed, all human communities, there are people who find life's journey too hard to carry on. We remember the very poor, the sick, victims of crime and conflict. These are the people that want us to show love if our religion must not "sound obscene in a world of complex and tragic suffering". It isn't alright to say "it's well" or "the Lord will provide" or "God is in control" to those in real need of help. These are the "confident tones" of the "religious officer-class".
Pope Francis went on: "Love can also grow cold in our own communities… The most evident signs of this lack of love: selfishness and spiritual sloth, sterile pessimism, the temptation to self-absorption, constant warring among ourselves, and the worldly mentality that makes us concerned only for appearances, and thus lessens our missionary zeal."
Jesus Christ was the most zealous missionary that ever lived. Missionary work is about 'letting go' personal comfort/safety to engage the rest of humanity. Moses was another. This is the right context in which to read Lent.