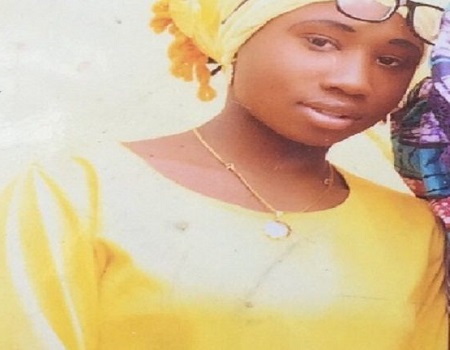 The President's phone call to Leah Sharibu's mother where he gave the assurance that he was doing everything possible to secure the release of lone Christian girl retained by the dreaded Boko Haram insurgents has addressed the accusation of insensitivity against his government.
Leah is one of the 110 girls abducted by Boko Haram from a secondary school in Dapchi, Yobe state, in February this year. While others were released to the government on negotiation, Leah was retained on the ground that she refused to renounce her religion by the insurgents.
Before the Presidential to Leah's mother, critics have expressed the fear that the government may have abandoned the negotiation with the insurgents who recently threatened to kill the girl should the government not hasten up the deal.
They have carpeted the government for the ominous silence on her release but the phone call has rekindled hope that Leah Sharibu would eventually walk into freedom soon.
Officials who are aware of efforts being made by the government have consistently maintained that it would be dangerous to be making public their engagements with the insurgents. They claimed that doing so could hamper the progress of their engagements with the insurgents for the release of their captives, including Leah.
The President in the phone call told the woman: "I convey my emotion, the strong commitment of my administration and the solidarity of all Nigerians to you and your family as we will do our best to bring your daughter home in peace and safety,"
This symbolic call to the beleaguered woman attested to the fact that the negotiation with the insurgents for the release of Leah and others in Boko Haram's captivity has not been abandoned as being speculated in some quarters.
This also put to rest insinuations that Leah may have been killed by her blood thirsty abductors.