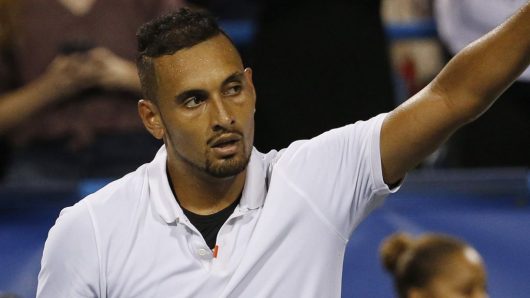 Nick Kyrgios said he is playing "one of the best tournament weeks of my life" as he produced an entertaining display to defeat top seed Stefanos Tsitsipas and reach the Washington Open final.
For a second successive match, Kyrgios asked a spectator where to serve on match point as he closed out to win 6-4 3-6 7-6 (9-7), having earlier helped to deliver new shoes to his opponent.
The 24-year-old Australian collected a bag from the stands before kneeling to present it to Tsitsipas, much to the amusement of the Greek and the crowd.