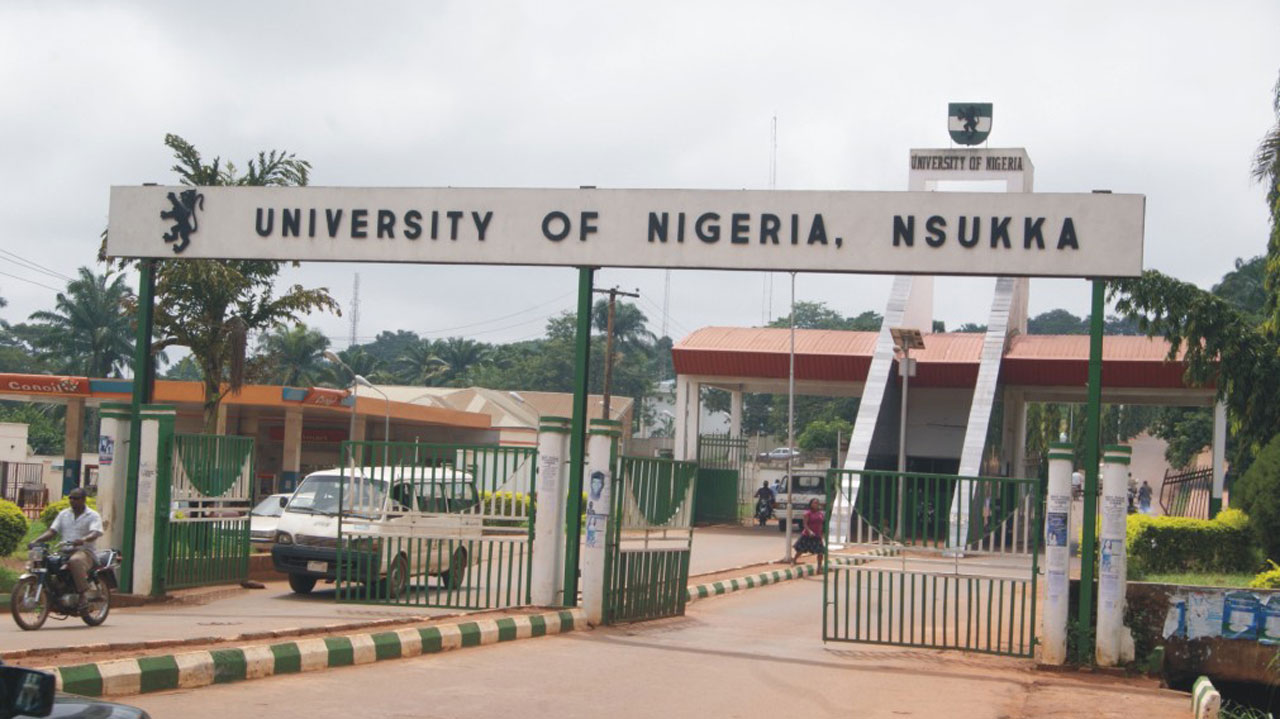 University of Nigeria, Nsukka (UNN) has become the first Nigerian tertiary institution to produce an electric car, 4 years earlier than the deadline set by BMW to produce its own versions of electric cars. The company will release 25 fully electric or hybrid models by 2023, two years earlier than previously announced, it said on Tuesday. More than half of the new vehicles will be fully electric. While it was one of the first major carmakers to sell a specifically designed electric car, the i3, BMW is regarded as having lost its momentum in the technology. Its major rivals Jaguar, Audi and Mercedes have all released long-range electric sport utility vehicles before the company's iX3 model comes to the market next year.
Speaking during the unveiling of Nigeria's first electric car on UNN's Nsukka campus, Mr. Ozoemena Ani, the coordinator of the project, said it was produced with 80 per cent local content. He said that the 5-seater car (named Lion Ozumba 551) could be charged from any electric socket and could cover a distance of 30 kilometres when fully charged. "We used 80 per cent local material content in building this electric car, while it cost us N800, 000 to produce it". Director-General of National Automotive Design and Development Council (NADDC), Mr. Jelani Aliyu, commended UNN for setting a record as the first institution to produce an electric car in Nigeria. He urged other universities in the country to emulate UNN by giving serious attention to innovations and technology. "NADDC on Feb. 6 invited UNN, University of Lagos, Usman Dan Fodio University and Metrological Institute and urged them to prepare a paper on how to produce an electric car. "The council is happy that UNN is the first to prepare a paper design and produce an electric car that has been unveiled and test-run in the university. "NADDC commends UNN which recently produced the first gasification plant that used organic wastes to generate electricity and today the same university is unveiling the first electric car in the country."
In his remarks, Prof. Charles Igwe, Vice Chancellor of the university said his administration would continue to give innovation and technology the highest priority. He appreciated his immediate predecessor, Prof. Benjamin Ozumba who, he said, laid the foundation for innovation and technology in the institution. "I feel happy that I inherited a strong institution from Ozumba and I promise to consolidate on his numerous achievements. I commend the Engineering Faculty for making the university proud and naming the car after Ozumba, who ignited the fire of innovation and technology in the university". On his part, Ozumba said he was overwhelmed with joy when he received the invitation to unveil the electric car, a project which was initiated by his administration. "When I came on board, I said we need innovation and technology to be at par with China, U.S., Sweden and other developed countries of the world. That's why I provided the resources and encouragement for innovation and technology because I believe that is one of the ways we can improve our country's economy".
We too, at Peoples Daily, congratulate UNN on a feat never before thought possible. Only few major automakers have ventured into this risky manufacturing area.  Even BMW that is "at the forefront of taking risk and shaping the future" is cautious. That UNN, toddler, has dared to tread on territory giants fear is a feat worthy of celebration. It has not only achieved fame for itself but also put Nigeria on the map of pacesetters in auto technology.
This feat achieved by UNN has come at a time when a torrent of electric vehicles is due to hit the market in America and Europe. UNN has done its part. It is now for the federal government, through NADDC, to put the shine on the car in order to sell it to investors. They are the ones to mass produce and market it. This, however, is an area where there may be a setback. It will be difficult to sell the car in an economy that runs on epileptic power supply. The government must work harder to steady the national grid in order to encourage investors to embrace the electric car.