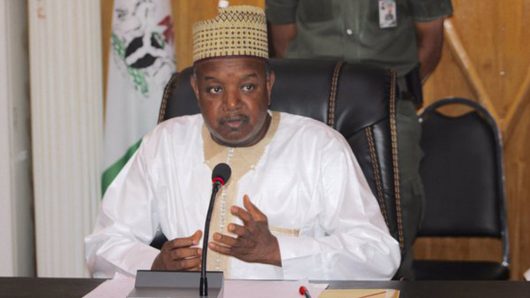 From Ahmed Idris, Birnin Kebbi
The National committee on Buhari/Atiku Bagudu support Group has been inaugurated in Kebbi State.
The inauguration which was done by a Federal House of representatives member Hon. Bello Danteni, was held at the City Guest Inn Birnin Kebbi, the State Capital with the aim to ensured victory for Buhari/ Atiku Bagudu re- election and for the party at large.
The chairman of the committee, Suleiman Ahmed, inaugurated the committee member yesterday shortly after the symbolic decorations which was performed.
Delivering his remark shortly after the inauguration, a Member in the Federal House of Representatives, Hon. Bello Dantine Arugungu, urged the committee members and local government coordinators to work hard and ensure the party's victory in the 2019 general elections in the state.
The Federal Lawmaker who was also a former Deputy Governor questioned the support group member to have fear of God when discharging their responsibility, saying "if you are supporting Buhari you have to support other party candidates in the state, let us fight for our party and ignore what the oppositions said".
The former deputy Governor has said that based on the achievements recorded by the APC government their is need for us to unites again and support Buhari,/Atiku Bagudu second term bid.
"We should have fair of God, let us be together and ensured success of this government. We should speak one mind. We thank you very much for your support and cooperation" he said.
He called them to support all the party candidate to ensure the party victory while assured them of their support in other for them to succeed.
In his response, the State Chairman of the committee, Suleiman Ahmed said that their aimed is to ensure Buhari and Atiku continuity.
Ahmed therefore, commended the efforts of President Muhammad Buhari for rescue the country in terms of economy, security, education, corruption crusade and others, promising to deliver more vote for him and other APC candidates in the state.