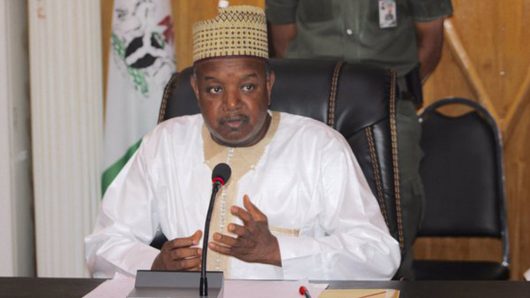 From Ahmed Idris Birnin Kebbi
Kebbi State Government has secured a 60 million US dollars loan for rural roads development across the state.
This was disclosed yesterday by the Kebbi State Governor Atiku Abubakar Bagudu while delivering his 1st October broadcast in Government House Birnin Kebbi adding that his administration remained committed to the development of the state.
Atiku who said further that so far over 300 linkage roads have been constructed and completed across the 21 local government areas of the state while over 400 schools and hospitals have also be renovated and constructed.
He added that a lot of achievements have been recorded most especially on the agriculture where food stuffs have been available in the country at the lower price.
Governor Atiku, said thousands teachers have been trained to ensure qualitative education in the state.
"With the support and collaboration with the Federal Government and CBN through the Anchor Borrowers program, the state was able to produce local rice and build more millers for the processing" he added.
He commended the effort of President Muhammadu Buhari for providing infrastructure to country and in line with that his administration was able to do the same.
The governor urged the people of Kebbi State to eschew politics of bitterness and harassment as well as the emirate crisis, noting that it is not the best solution to the progress of the State.
"We have four emirates in kebbi State and there should be understanding and cooperation within the emirates, we are one and we should still be one, there is need for us to maintain peace," he added.