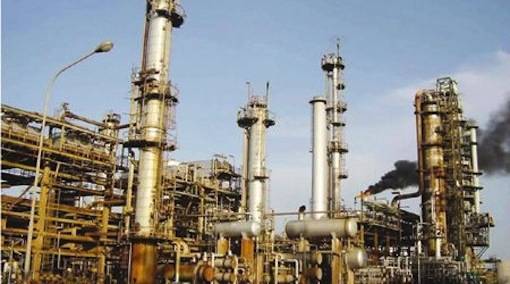 By Mansir Lawal Kaware
Revenue Generation is supposed to be considered a welcome development from any quarter provided it is within the provision of the law. To this end the refinery to be built at Sabke, in Katsina State should be seen as a positive step towards the revenue drive that is aimed at boosting Nigerian economy. The fact that an MOU was signed by Muhammadu Buhari and Muhammadu Yusoufu the Presidents of Nigeria and Niger Republic made the project legal.
It is very clear that the crude oil from Niger Republic is to be refined in Nigeria which made the Refinery a good investment that will fetch Nigeria some revenue in addition to what it is generating from the Nigerian Oil and non Oil sector. This is supposed to gladden the heart of every Nigerian as it does not amount to waste of resources which may form a subject of negative comment or actions. It is, therefore, surprising that the Governors of South-South or Niger-Delta region as they may wish to be addressed could kick against it. The action they took is difficult to comprehend because a meeting they held in Asaba, Delta State on 25th July, 2018 was indicating that they cannot differentiate between state funds and that of individuals. They need to be reminded that Nigeria is not a communist country where all resources belong to the Government, and that is enough for them to thank God because they would have committed punishable offence by issuing that communiqué. They now need to know that as Governors, they own personal property, their individual state Governments also owned some properties with a clear demarcation from their personal belongings.
Therefore, let them learn to differentiate between money that belongs to them and their state governments and that which belong to Nigerians under the Supervision of the Central Government. When will the Niger – Delta residents understand the difference between personal wealth and that of the State. It is a sign of ignorance for the communiqué signed and read out by the Governor of Akwa Ibom State Emmanuel Udom, saying they will not accept a refinery to be built in Katsina at a cost of two billion Dollars. It went further to say there are many places refinery could be built in Niger-Delta region. But it deliberately ignored the fact that the oil to be refined is from Niger Republic and Nigeria is only making an investment and the money to be realized will go into the Federation Account. Let them not be carried away by the presence of Governor Masari at the signing, it was only because as the Katsina State Governor, he would have to be in the picture even for the sake of logistics and other security concerns.
The communiqué erroneously addressed Buhari as Northern President and threatened that the Governors and South-South leaders under the aegis of Pan Niger – Delta Forum (PANDEF) would back out of the ceasefire agreement with Avengers. Are they now telling us that the agreement was at their instance. If it is so then this translates to the fact that they could be the alleged sponsors of the Niger-Delta Avengers, which by extension means the Avengers take orders from them. One wonders why the Governors behaved this way, because for how long has Nigeria been exporting Crude Oil and following to buy and import it back home after being refined, why didn't they complaint against that and the billions being sunk in that process, a development that precipitated this issue of bridging and oil subsidy payments by the Government. They always argue about their God given wealth, the transliteration of this, means a property that one found without his sweat. Why then are they so myopic about that.
Similarly, the communiqué accused Buhari administration of delaying Ogoni Cleaning, neglected Gas City project in Delta State which was started by Jonathan and left Sea Ports in Niger-Delta in a comatose. All these were issues that predated the Buhari administration, why were they not talking about them at the appropriate time? The Jonathan they were talking about was there for six years and left all the mentioned projects in that situation, even as, there was so much money accrued into the coffers of Government during the period in question. The Niger-Delta Governors are always interested in accusing the federal government but run short of saying what they were doing with their own allocations in addition to the 13% derivation being given to them. They hide behind the federal government and squander greater percentage of their state's scheme on personnel matters, leaving the actual masses to feed on daily search, while they ride the most expensive cars and build most expensive hotels, private Hospitals and Super-Markets.
It is time Nigerians accept to be true Nigerians and support any move that will bring development to the country devoid of sentiments and unnecessary bickering. Supporting one another would strengthen the relationship of its citizens and ensure lasting peace in the country that will be beneficial to all. The Katsina refinery and any other economic driven investment project in every part of the country will impact positively on the lives of all Nigerians, and is worthy of support for the economic and political stability of the Nation.
Mansir Lawal Kaware writes in from Katsina State.