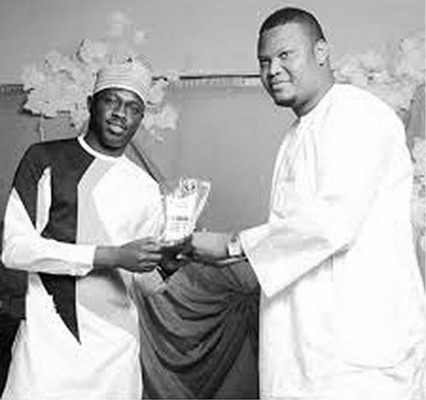 Abubakar Bashir Maishadda has been a household name in the film making industry, a brain behind series of award winning Hausa films such as Hauwa Kulu and Mariya among many. In this interview the young producer speaks about his success and what he plans for the industry in 2020 among other issues.
Tell us a little about yourself?
I was born on 2nd August 1988 in Dandishe, Dala local government of Kano state; but I grew up in Gadon Kaya, Gwale local government of Kano state. I grew up in the family of 12 as the second child of my mother Safiya Sani Na'ibi.
I attended Shukura International Nursery and Primary School Kurna for my nursery school, after that my family moved to Gadon Kaya where I continued my primary school at Ace Academy.
After i graduated from the Ace Academy and gained admission to Sheik Bashir El-rayyah School Complex for my secondary education.
Moreover, I obtained National Diploma in Film making from Yusuf Maitama Sule University formally known as Northwest University.
On completion of my diploma program I went into business before I eventually ventured into movie producing business and thank God I can say all things are yielding positively.
Why film production?
My interest in this movie business is tied to my burning passion for Hausa films. Since my early childhood everybody in my family can attest to that. In fact that's basically the main motive that pushed me into Kannywood as a film producer.
I joined Kannywood film industry in 2012, but before then, due to the passion I have for the screen business I had been following top Kannywood directors such as Dan'azumi Baba, Ashiru Nagoma, Sharif Aminu Ahlan, Abba El-Mustapha and Rabi'u the King among other top directors in the film industry.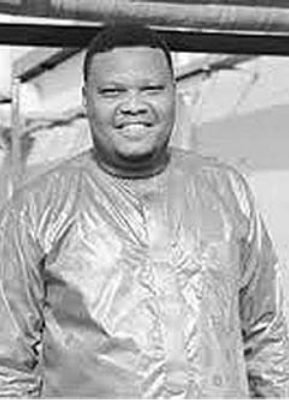 I ventured fully into the industry through the assistance of Abubakar A.S Mai Kwai, I later met Ibrahim Bala who is also a film director in Kannywood film industry, we worked together and produced a film titled "Ba Girma".
In 2014, I met Hafizu Bello who gave me the opportunity to produce my first movie (Bincike 2014). I later produced another movie (Budurwa 2014) all in the same year, I also produced my third movie (Tarayya 2014) directed by Aminu S. Bono, I also produced (Zee Zee 2014) directed by Kamal S. Alkali.
Hajiya Aisha Amart also assisted me in the formation of my own independent film production Company Maishadda Investment Limited in the year 2017. This singular gesture marked a turning point in my professional career and in Kannywood film making industry respectively. However, with the arrival of cinema line, I produced "Kalan Dangi" under Tsamiya Investment; the film was directed by Ali Gumzak. Luckily Kalan Dangibecame the biggest hit of the 2017 in the history of Kannywood film making industry.
Can you tell us why you were referred to as a game changer?
May be because, people have seen how successful I was able to take risks in the industry and how I was able to emerged victorious after every risk that I have taken. I can vividly remember that, in 2018, Maishadda Investment Limited released Mariya which became one of the blockbusters of the year 2018. The film won so many awards and nominations including Zuma Film Festival Award for the best indigenous Hausa Language film.
I later met Kabiru Musa Jammaje who gave me an English movies to produced, though an alien to innovation to Kannywood, but I took the challenge and films like Light and Darkness, This is the Way, and In Search of the King were produced.
I also delivered the movie "Mujadala" to the cinema which became the highest grosser of the year. I was also opportune to emerged as the 2018 best producer at the City People Entertainment Awards.
It will interest you to note that, In 2019, I changed my company's name from Maishadda Investment to Maishadda Global Resources, my Company also produced blockbuster movies in the same year such as Hafeez, Sareena, Ana Dara Ga Dare, Wutar Kara, Hauwa Kulu, Halimatus Sadiya which are all directed by Ali Nuhu.
I also emerged as the 2019 best producer of the year, and my film Hauwa Kulu won best movie of the year at City People Entertainment Awards, may be that is why they call me that.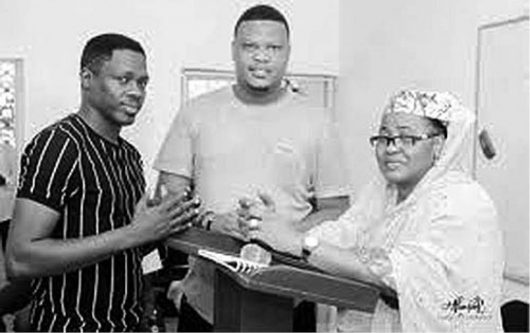 Were you the first to introduce English films in Kannywood?
No, the idea was conceived by my mentor Kabiru Musa Jammaje. He started producing English film in Kannywood, he introduced the idea to me. After his first English film 'There is a way' which we co-produced, he assigned me to produce 'this is the way' after successful production he assigned me another one in search of the king which we successfully did. Though a new innovation, but i am glad we did took the risk and it has paid handsomely..
How long did it take you to complete the film?
We took three months in shooting and seven months on editing in whole I would say it took us ten months to produce the movie.
Are you working on another movie booster?
Yes, I am and as usual I am optimistic that it will be a good one for all to watch and appreciate, Kannywood should expect more from my stable in 2020.