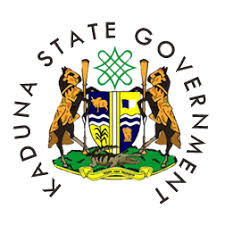 From:Femi Oyelola, Kaduna
The Kaduna State Government said it has adopted proactive measures to strengthen transparency and accountability in Local Government Council administration in the state.
Alhaji Atiku Musa, the Auditor-General for Local Government Adminstration, stated this while speaking with newsmen in Kaduna yesterday.
Musa said the reform was being implemented through the state government's initiative tagged: "Local Government Fiscal Transparency, Accountability and Sustainability Programme (LFTAS)."
He said that the state government in July 2018, set aside N20 million incentives for each LGC that embrace the LETAS programme, adding that the programme recorded huge success.
The Auditor-General noted that the programme was borne out of the government's desire to demystify local government administration to meet the aspirations and yearnings of the people.
According to him, the initiative is a deliberate step to promote development at the grassroots by creating an autonomous, adequately funded, transparent and responsible local government system capable of delivering service to the people.
"This is in line with the provisions of the Kaduna State Local Government Reform Law 2017, which among other things mandated the LGAs to develop a culture of participatory governance.
"This is being achieved by encouraging community members to participate in the preparation, implementation and review of development plans and annual budget.
"The structural reforms are intended to give LGAs greater capacity for effective service delivery, promote development at grassroots and ensure policy alignment with the State and Federal Governments' policies," he said.
Musa said that Kaduna State Government was rated as the best in the promotion of Fiscal Transparency, Accountability and Sustainability (SFTAS) in the World Bank index.
He added that the state was equally rated as the first sub-national to attract the highest Direct Foreign Investment in the first half of 2020 by the Nigerian Investment Promotion Commission (NIPC).