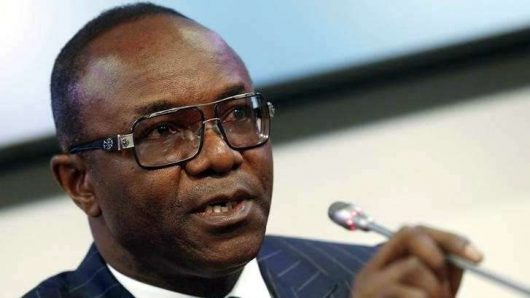 By Etuka Sunday
The Minister of State for Petroleum Resources, Dr. Emmanuel Ibe Kachikwu, has formerly inaugurated the Technical Working Committee for the $20billion Ogidigben Gas Revolution Industrial Park project.
The inauguration was done during the Steering Committee session for the project held recently in, Abuja.
The technical working committee comprises of representatives from the developer consortium Alpha Grip Management Company (AGMC) led by Alpha Group from UAE including its consortium partners such as Power China and other leading energy companies from Korea and China along with the Nigerian National Petroleum Corporation (NNPC), Nigerian Export Processing Zones Authority (NEPZA), Nigerian Ports Authority (NPA), and the Delta State Government. The committee was tasked with fast tracking the project by identifying the major issues surrounding the development process and proffering solutions to present to the steering committee enabling execution of the project.
Dr. Kachikwu emphasized the importance to identity the issues that are delaying the project and tasked the committee to jointly find a solution to resolving those issues to realize the project as quickly as possible.
Sheikh Mohamed Bayorh AGMC- Executive Managing Director, who led the developer consortium, thanked the Minister of State for Petroleum Resources for his vision and leadership in his desire to see the project's realization quickly and noted that it was very critical for all the stakeholders to work closely together to resolve some of the major key issues delaying development such as adequate gas allocation and sand filling of the site required for the project.
AGMC presented its development and implementation plan for the Gas Revolution Industrial Park to the Steering committee in which the Minister expressed his satisfaction in the capacity of AGMC, in which the developers consortium have attracted and mobilized over $10billion of investment for the successful first phase take off of the project.