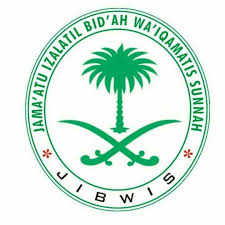 From Ado Abubakar Musa, Jos
An Islamic group, popularly known as Jama'atu Izalatil Bid'ah Wa'ikamatis Sunnah (JIBWIS) has confirmed the abduction of about 20 members of its First Aid Group (FAG), in Jibiya Local Government Area of Katsina State.
Sheik Sani Yagaya Jingir who is the National Chairman Ulama Council of the group disclosed the incident to newsmen on Sunday, during a press conference held at the headquarters of the group, in Jos.
According to Jingir, 20 members of the group's First Aid Group ((FAG) were kidnapped on 23rd, December, 2018 at Jibiya local government area of Katsina State while on their way back to their destination in Sokoto State, after attending the first aid camping held in Dutse of Jigawa State.
"Our members of the First Aid Group from Sokoto state on their way home were kidnapped after they have left Jibya in Katsina State before they enter Zamfara state,
"The kidnappers peacefully stopped them, took them out of their bus, before moving them into the bush. Their bus was abandoned and we were able to retrieve it, " he said.
The cleric expressed shock that such an ugly and unholy thing has happened to innocent people who had been rendering help to many people.
When asked on whether or not the kidnappers have contacted the leadership of the group, Sheikh Jingir said so far no one has contacted them.
"As at the time of this conference, nobody has contacted us . It is very unfortunate .I urge the kidnappers to fear Allah, they should know that the hostages were only first aiders, nobody is paying them salary, they only render help to people, "he added.