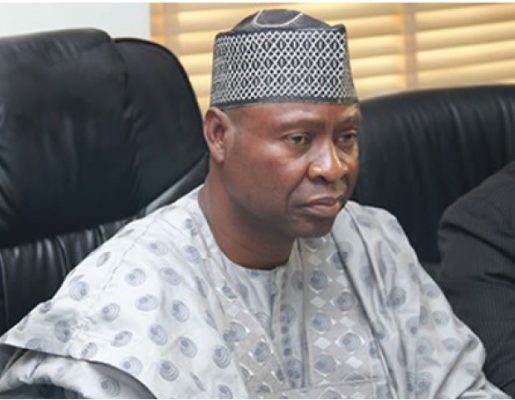 By Miriam Humbe
The Industrial Training Fund, (ITF), has trained more than 10 million Nigerians in various skills since its establishment in 1971, with current training programmes presently on-going in the 36 states of the nation.
The Head, External Relations and Exhibition, of the Industrial Training Fund, Mr. Pam G. Tiri, who revealed this while speaking exclusively to Peoples Daily at its exhibition stand during the on-going 13th Abuja Trade Fair that it was for this reason that the ITF today has been recognised by the federal government.
Mr. Tiri who explained the ITF's presence at the Trade Fair, said: "Attending Trade Fairs just like the Abuja Trade Fair, it is an opportunity for us to talk to exhibitors and those who visit our stand, to enable them know what we do and what we can offer. Again, we also feel it is an opportunity for us to talk to students to enlighten about the SEWES programme which they are popular with, and other courses that we run. So it is during these occasions that we explain the various services we offer.
He said: "The President feels that the ITF should be given an opportunity to partner with the federal ministry of Industry in developing skills capacities for the nation. That is why it is on the committee nominated by the federal government to module out this package.
"The aim as the President has said, is for diversification. The over-reliance that we have given over the years on oil and other sectors, he now feels that we should diversify into skills, into sectors that will help us directly. And incidentally, that is the ITF's mandate.
Established in 1971, and with over 42 area offices nation-wide, with headquarters is in Jos, Plateau state the Industrial Training Fund, (ITF) according to him, is the foremost training, human capacity building institute in Nigeria.
Explaining the ITF's mode of operation, Mr. Tiri said: "Our trainings are categorised in various categories. We have what we call our regular trainings that we conduct yearly. In such programmes, we suggest programmes to organizations and they nominate their staff and send to us and we train them in such areas. For instance, we have areas like finance, management, ICT, technical vocational areas. These are tailor-made programmes.
"We also have what we call in-house programmes. These are programmes that we have on the identification of the special needs of certain companies. So we now organize such courses for them. So again, we have the Nigerian Industrial Skills Development Programmes. They are specially made programmes targeted at the Nigerian youth, people from 18 to 35 years who have just graduated from the universities or polytechnics or even the secondary schools and have no jobs.
"In this category, we concentrate on giving them skills in special trades like in tiling, Plaster of Paris (POP) making, in metal and fabrication, ICT and similar short term courses. On graduation, we partner with the respective state governments and provide them with starter-packs, tools that enable them kick-start their businesses. This category of the NISDP programmes, currently is being run in the states of the federation.
"This NISDP programmes, we send the forms to the local government chairmen and they in turn, send us nominations. It is on the strength of the nominations that we invite the candidates for a small examination and then later do the selections and then start the course for them. We also have a school in Abuja. We call it MSTC. The school runs a two-year programme in Catering and Hotel Management, ICT, electronics and mechanical among others. Those courses run for two years. They are fashioned out in modules. On graduation, trainees come out with an equivalent of a Diploma", he said.