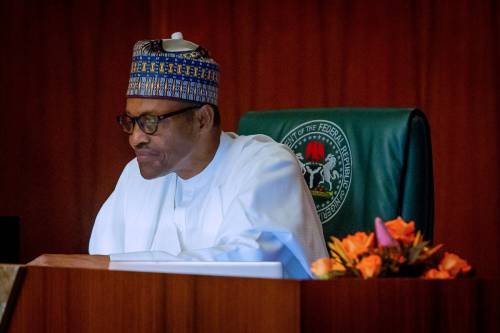 Monday Column by Emmanuel Yawe
royawe@yahoo.com | 08024565402
Emmanuel Yawe
On taking over power on January 1 1984, Major General Muhammadu Buhari addressed what he called a "World Press Conference" in Lagos. The most memorable quotable quote of that conference was his declaration that "we are an offshoot of the last military regime".
It was a declaration meant to endear the incoming government to the Nigerian people who still harboured nostalgic feelings about the government that was commonly referred to as the Murtala/Obasanjo regime. That government's four year tenure was action packed. It finally crowned its achievements with the transition to civilian democracy program which was executed to the letter leading to the Shagari Presidency in 1979.
The military government led by Muhammadu Buhari did not announce a similar political agenda, but it soon rolled out its program. The War Against Indiscipline, WAI which became a prominent feature of the government.
War Against Indiscipline was a government controlled mass mobilisation corrective response to social maladjustment within the country. The measure which began in March 1984 was innovative, pragmatic and broader in scope than previous measures. It aimed to attack social maladjustment and widespread corruption. It came in phases:
The first phase was about the desire of the government to instill and control orderliness and respect for fellow Nigerians within the polity. Instead of chaotic entry of buses at bus stops or jumping lines at airports or in banks, Nigerians were told to queue and wait their turn. At some locations, uniformed men were on hand to enforce queuing.
In television adverts to promote phase two, contrasting scenarios were created such as an office worker doing her nails while the phone rang and another worker quietly asleep during office hours. Both situations were contrasted with a hardworking baggage handler and an efficient traffic control officer.
Phase III was programmed to promote genuine national unity. Nigerians were asked to forgo statism and tribal affiliations and open minded in making decisions. Cultural and political nationalistic practices that raised cultural consciousness in clothing, food and everyday purchases was also a major target of phase III. Nigerians were asked to appreciate national symbols like the national anthem and the flag.
Phase IV was a measure to tackle specific criminal activities such as oil bunkering and pipeline tampering, smuggling, fraud, currency counterfeiting, and drug peddling.
Phase V was war against filth. This measure which was to clean private and public environment included an environmental sanitation program to clear refuse and illegal structures in public.
Even though WAI was abolished by subsequent Nigerian governments, it has not only remained the poster program of that government, it still resonates well with many Nigerians who feel that the problem with Nigeria is indiscipline in both high and low places in our public life. Hardcore Buhari supporters still believe that the stern disciplinary measures he introduced during his brief tenure as military Head of State are what Nigeria needs if we are to make any progress at all.
Unfortunately, we have seen less of WAI in Buhari's government when he emerged as an elected President of Nigeria. Whereas WAI was all about discipline, since Buhari came to power in 2015, we have not seen much discipline displayed as an example by those in the upper echelons of his government; not even by his close confidants.
The first evidence I saw that there was great indiscipline in President Buhari's government came at the Senate during the confirmation hearings of Ibrahim Magu as chairman of EFCC. My elementary understanding of democratic government is that before the President nominates somebody for such an important position, he must have sought security advice from security agencies before making his choice open.
But here was a situation where the President sought confirmation from the Senate for Ibrahim Magu who was Acting-Chairman of the Economic and Financial Crimes Commission (EFCC) and the Director of DSS wrote a damning report against Magu, listing a number of corrupt acts against him. The DSS did this not once but twice. In my naivety, I thought both the EFCC and the DSS were under the President, commander – in – chief and it was heresy for anybody to contradict him in public.
The DSS damning report which was discreetly circulated to select Nigerian journalists by a group known as Advocacy Justice, appeared to further embarrass Magu and possibly pressure President Muhammadu Buhari to remove him from his post. Whatever were the motives of the authors and distributors of that letter, it demonstrated that there was indiscipline in President Buhari's government.
Then only recently, General Monguno, the National Security Adviser and the IG of police at an Inter-Agencies Consultative Committee on Election Security (ICCES) meeting in Abuja gave contradictory verdicts about the recent polls in Bayelsa and Kogi. While Monguno said the elections were a "fiasco where the unthinkable happened," the IGP said the polls were "relatively peaceful." When such highly placed officials in government contradict themselves in this manner, it doesn't speak well of discipline in that government.
Sometimes the lack of discipline in Buhari's government does lead not only the government but the country into international embarrassment. Recently, Mr Adoke who was the Attorney General and Minister of Justice under President Goodluck Jonathan was picked up in Dubai based on a report by the Nigeria police to Interpol calling for the arrest of the man based on a court order. After weeks in detention, it was discovered that the court order was vacated. But due to indiscipline in our government, the vacated court order was not communicated to the international community. His arrest and detention was clearly illegal.
These and many other cases have made some of us to start asking whether the Buhari government is WAI complaint. Evidently, this President is poorly served.