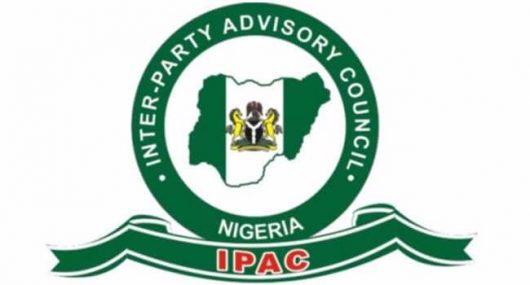 As APGA charges Buhari to walk the talk
By Ikechukwu Okaforadi
The Inter Party Advisory Council (IPAC) yesterday summoned all the registered political parties in Abuja to enable the political leaders brainstorm on how to ensure a peaceful 2019 general election.
IPAC, in conjunction with the Nigeria Institute for Policy and Strategic Studies (NIPSS), and European Union (EU), said the political summit became expedient given the need to ensure a peaceful and united Nigeria after the forthcoming national election.
Addressing political parties at the summit, President Muhammadu Buhari, said his government is most prepared to ensure that there is a free and fair election, even as he vowed that his government will create a level playing field for all political parties.
President Buhari, who was represented by Senator Babafemi Ojudu, however, cautioned opposition parties to respect the rights of voters to choose their leaders by not inducing them with money or intimidating them during elections, which he warned that his government will not tolerate.
According to Buhari, who said the summit is well thought out given that elections are coming next year, democracy is not an event, but a process sustained deliberately, just as he emphasized that the interest Nigeria is higher than the interest of anybody or political party , hence hate speeches should be shunned.
Delivering an address of welcome, the Chairman of Inter Party Advisory Council (IPAC), Muhammad Lawal Nalado, said the summit has started addressing the public concerns for threats of violence in the 2019 general elections, starting with the unveiling of the reviewed code of conduct for political parties.
He said the code has come into effect immediately, adding that the old version had so much challenges and issues that affect the 2019 general election, hence in the reviewed code of conduct, they addressed issues of inclusiveness, violence, and ensuring that there is a credible election in Nigeria.
He said the summit will commit all the political parties to sign a peace accord that they will ensure that they shun violent conduct and ensure free and fair general elections. He said the issue of vote buying is what all the political parties should fight, arguing that both the PDP and APC are not exempted from it.
To this end, he urged political parties and their leaders to see elections as a struggle to deepen democracy, and not a do or die affair, pointing out that this can be achieved if parties follow due process and encourage internal democracy in picking candidates, rather than parties imposing candidates on the people during primary elections.
However, in his key note address, the chairman of Savannah Center for Diplomacy, Democracy and Development, Ibrahim Gambari, said Nigeria has become more divided on the fault lines than before, but said it should not be blamed on any politician or political party, but the style of politics in Nigeria.
He charged the political parties to be mindful of the kind of candidates they present before the voters, advocating that they must be persons who can obey the rule of law, which he said is a requirement in ensuring a united and peaceful country. According to him, party primaries must be open to all.