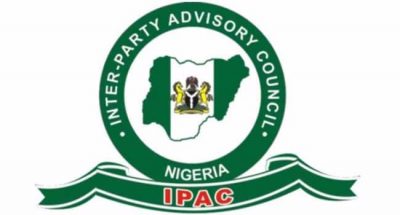 By Ikechukwu Okaforadi
Inter Party Advisory Council (IPAC) has asked the Senate to urgently reconvene and confirm the former chairman of the Independent National Electoral Commission (INEC), Mahmood Yakubu, for a second term.
Recall that President Muhammadu Buhari had last week reappointed Yakubu for a fresh term in office and forwarded his name to the Senate for confirmation, but the upper chamber had suspended plenary activities to enable its various standing committees attend to the 2021 budget defence.
However, in a statement issued yesterday by the chairman of IPAC, Leonard Nzenwa, the council said it is urgent and necessary that the Senate reconvene to confirm the INEC boss to enable him compete the electoral reforms processes which he had commenced in his first tenure.
IPAC said "The Inter-Party Advisory Council (IPAC) has hailed the Chairman of the Independent National Electoral Commission, Prof Mahmood Yakubu, as he steps down today at the expiration of his first term while awaiting Senate confirmation of his second term.
"As INEC boss, Prof Mahmood Yakubu, steps down today to await screening for fresh term in office, all political parties in Nigeria under the auspices of the Inter-Party Advisory Council (IPAC) hail him and appreciate the reform that is the key point of his upcoming second term.
"Prof. Mahmoud has clearly shown that he is a core professional and unbiased administrator with his stepping down to enable the senate to commence his screening.
"IPAC is of the view that Yakubu's timely and well-organised peaceful temporary transfer of power is a sign that he is a true democrat and he is ready for the job ahead.
"As critical stakeholders in the nation's democracy and the country at large, we urge the Senate to reconvene as soon as possible to consider and confirm Yakubu's fresh nomination for second term.
"This step is important in order to enable the commission's chairman to quickly settle down for the daunting tasks ahead, starting from the conduct of bye-elections in some constituencies across the country.
"His quick confirmation is also necessary so that he can pursue the ongoing electoral reforms to a logical conclusion", the statement said.
Recall that Yakubu on Monday handed over to Ahmed Mu'azu, a national commissioner, who will assume office in an acting capacity.
Five other national commissioners also bowed out. The retired Air Vice Marshal is in charge of INEC electoral logistics committee.
Mu'azu will be in the position pending the confirmation of Yakubu or otherwise.