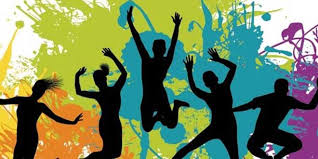 By Stanley Onyekwere
An Abuja based Non Governmental Organization (NGO), Helpline Foundation for the Needy has called on government to facilitate the creation of safe spaces for the average Nigerian youth, to enable them actively participate in the development of the society.
The NGO expressed worry that despite the intellectual and numerical strength of the youths in the country, they are still relegated to the background in the political space, noting that the time is now apt to change the narratives.
According to the Founder and President of the Foundation, Dr. (Mrs), Jumai Ahmadu, who made the call, there is urgent need to make available incentives for the youth to actively be involved in the running affairs of the country.
Ahmadu spoke at a youth symposium organised by Helpline Foundation in collaboration with with MC Tagwaye Foundation, Brekete Family, and Echoes Africa Initiative, as part of activities for the commemoration of the 2018 International Youth Day, in Abuja, at the weekend.
She however called on the youth to take advantage of the Not too young Act, so as to further realization of their potentials.
She equally implored youth to take advantage of the social media space, which is largely dominated by them.
"It is time youth participate in the scheme of affairs, so that they can contribute their quota positively in the development of our nation, Africa and the world at large in line with 2018 theme; Safe spaces for Youth.
"As it has been recognised, youth need safe spaces where they can come together, engage in activities related to their diverse needs and interests, participate in decision making processes and freely express themselves.
"Youth from diverse backgrounds especially those from outside the local community, need to be assured of respect and self-worth. In humanitarian or conflict prone settings, youths should not lack the space to fully express themselves without feeling uncomfortable or unwelcome," Ahmadu stressed.
Speaking on the Day's sub theme: "Creating and utilizing safe spaces for youth towards the forthcoming general elections", the Founder of MC Tagwaye Foundation, Prince Uche Ingawa stressed that the recent activities in the social political space has further buttressed the need for youths involvement in creating sustainable process for national development.
He, therefore, commended the efforts of the organisers for taking the bull by the horn to create a platform to celebrate the ingenuity and originality of Nigerian youth.
Also, one of the Panelist's, Bright Jaja, attributed most of the challenges of the society to poor parenting and institutional failure, resulting in value and ethical bastardization.
He, however opined that to break the circle of failure, youth must take responsibility, by knowing their rights and empowering their minds with core nationalistic values, in order to become part of the solutions to the problems of the society.