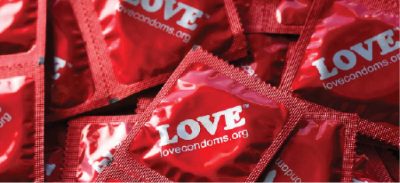 By Tobias Lengnan Dapam
AIDS Healthcare Foundation (AHF), said it will distribute 300,000 condoms and test 43,000 people for HIV on International Condom Day.
Condom Day which is Celebrated on February 13th, just a day before valentine, will create more awareness about the use of condom.
The foundation stated this in a statement issued yesterday in Abuja by its Advocacy & Marketing Manager, Steve Aborisade.
The statement said the foundation which is the largest global AIDS organization operating in 39 countries, again observed in conjunction with Valentine's Day – by promoting prevention of STDs, including HIV and unwanted pregnancies through free condom distribution, safer sex awareness events and HIV Testing Services (HTS).
"AHF will activate over 50 ICD events worldwide including in six states of Nigeria: Anambra, Benue, Cross River, Kogi, Nasarawa and Abuja.
"Across these states, AHF Nigeria shall conduct both static and mobile HIV testing as well as hold public ceremonies to provide condom education while free HIV brands of condoms shall be distributed to encourage safer sexual practices.
"AHF notes the trend of early sexual debut in Nigeria, which according to UNICEF data begins at less than 15 years for 15% of Nigeria's youth. This, coupled with the practice of having multiple sexual partners increases HIV vulnerability among the youth population alongside the very low HIV testing rates – only 17% of young people know their HIV status (UNAIDS 2017 Data Book). Whereas Nigeria accounts for almost half of all new HIV infections in sub-Saharan Africa every year according to UNAIDS".
The statement also quoted AHF Acting Country Program Manager, Mr. Greg Abiaziem, as saying, "it is important to reduce the trend of new HIV infection in Nigerian youth through preaching abstinence, and for those who cannot abstain to use condom, which prevents STDs including HIV and unwanted pregnancies. It has become important to ensure condom option is made available as a preventive measure to youths who can't abstain from sex, with new HIV infections highest among young people aged 15-24 years and with the national data suggesting that about 4.2% of young people (ages 15-24) are living with HIV."
Also, AHF Chief of Global Policy, Advocacy and Marketing,, Terri Ford said "Condoms are under attack in the realm of global public health with governments and international agencies slashing funds. This will most likely lead to more infections worldwide – but thankfully, International Condom Day is a way to reinvigorate the message that condoms are a fun and fashionable way to protect oneself and one's partner while reinforcing the tenet that condoms should be available for free to anyone who needs them."
AIDS Healthcare Foundation (AHF), the largest global AIDS organization, currently provides medical care and/or services to over 855,000 clients in 39 countries worldwide in the US, Africa, Latin America/Caribbean, the Asia/Pacific Region and Eastern Europe.
Condoms meant for distribution on International Condom Day.