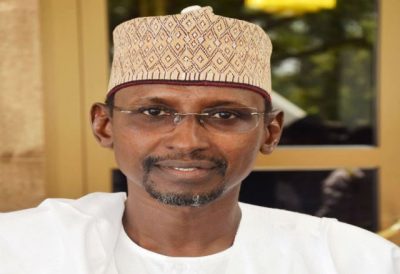 Stories by Stanley Onyekwere
Indigenes of the Federal Capital Territory (FCT) under the aegis of Garki Kingdom Elite Forum has called on the FCT Minister, Mallam Muhammad Musa Bello to integrate all settlements of the original inhabitants of the FCT into the master plan, in line with the Global Resettlement Policy.
Chairman of the Forum, Elder John Bawa, who spoke on behalf of the natives in a press briefing yesterday, demanded that the FCT Administration, in conjunction with all stakeholders should come up with a template on the settlements of the original inhabitants of the FCT.
They called for the revocation of all allocations touching the settlements of the natives and allowing a perimeter to enable expansion of their communities.
The natives also requested that on the interim, all ongoing projects within their settlements should be put on hold while the template is being designed and adopted.
Furthermore, they demanded that this action must be communicated to all stakeholders and must be published in both electronic and print media.
According to the natives, all road designed to pass through all indigenous settlements should be redesigned, that the FCDA should comply with compensation and planning regulations enshrined in the Constitution and in accordance with global best practices before allocation and acquisition of lands.
The natives who explained that the global resettlement policy gave option to the original inhabitants to be settled or resettled within or outside of the territory depending on their choice, advised that the policy be adopted and implemented where all settlements of indigenes of the FCT should be integrated into the master plan.
"The current rate and method of assessment of economic trees and crops for compensation should be reviewed, where compensation shall be in accordance with the constitution and global best practices.
"We are waiting for the action of the FCT minister, our patience has run out and if prompt action is not taken as demanded or by any better acceptable approach, we will not have any other option, but to stand up in defense of our homes, farms, business premises and more importantly our lives and future of our children.
"All the security agencies and the FCDA department of development control should be restrained from being used by developers to forcefully enter into our lands without due regard to due processes of law as it pertains to compensation, and arbitral arrest and detention of our traditional rulers and youth must stop.
"The private property developers should be restrained from unlawful invasion and interference with our existence as a community enjoying all the rights and benefits inherent thereto.
"This is more so as we do not have any other place to lay claim to as our land," John said.