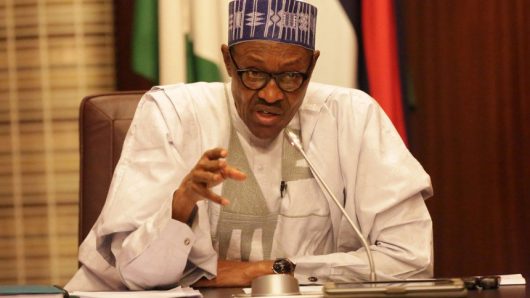 By Vivian Okejeme Abuja
President Muhammadu Buihari, yesterday, reiterated that the security of the country cannot be sacrificed on the altar rule of law where national interest is threatened.
Declaring open the Nigerian Bar Association, 2018, Annual General Conference, Buhari said that where national security and national interest clash, the rule and individual rights must take a second place.
The President further stated that the rule law can only be practiced optimally in a peaceful environment.
Speaking on the fight against corruption, Buhari informed that his administration is determined to bring to book those who looted the national patrimony of the country.
He added that his government is committed to fight against culture impunity and greed in its quest to ensure transparency and accountability.
"We needed to deploy our resources to address our common needs rather than the greed of a callous few.
"In order to achieve this, we have had to disrupt age-old assumptions and unsettle ancient norms in the management of our national patrimony, as you have all witnessed in the last three years.
"While we have made appreciable progress in several sectors, including public awareness of the need to challenge the corrupt and the brazen in our midst, we have also learnt useful lessons on the dynamism of our society.
"However, elements within every society, including some lawyers, can equally become unduly resistant to change, even where it is proven that such change is to serve the interest of the larger society. At worst, corruption fights back," He called on the NBA to partner with his government in order to address the challenges confronting he country.
Also speaking at the event, the Chief Justice of Nigeria (CJN), Justice Walter Onnoghen, emphasized the independence of the judiciary.
According to him, the third arm of government's Independence which is relevant for sustenance of the nation's democracy.
The President of the NBA, Abubakar Mahmoud, SAN, said the NBA remains deeply concerned that our transformative journey to a stable prosperous country remains hampered by the absence of strong accountable and sustainable institutions.