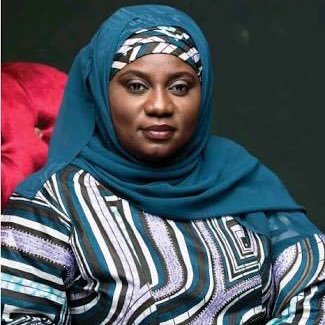 From Yakubu Mustapha Minna
The wives of the 19 state governors have gathered in Minna, Niger State capital to proffer solutions on increasing rate of insecurity, drug abuse and other vices in the North,
The wives led by its chairperson and the wife of the Niger State governor, Dr. Amina Abubakar Bello during a courtesy call to the Niger State Governor, Alhaji Abubakar Sani Bello said that they are in Minna to brainstorm on the best way to assist their husbands with the growing level of insecurity in the region as a concern.
She said that the essence of the the Northern Governors Wives Forum is to support the good works being done by their husbands in their various states.
"By supporting our husbands, they will be able to achieve their economic goals in their states for the overall benefits of the people," She said.
Bello said that the wives of the Northern State Governors are concerned about the level of insecurity in the region which has led to the loss of lives of many innocent Nigerians especially women and children.
The chairperson pointed out the northern governor's wives have taken upon themselves to embark on construction or rehabilitation of a social rehabilitation center across the entire northern states, with a special focus on drug rehabilitation centers to cater to youths that are into drug abuse.
Governor Abubakar Sani Bello who received the Governors' wives appreciated their support adding that their initiative in addressing social vices will go a long way towards addressing the problems being faced in the region.
Meanwhile, the Governor has commissioned the Niger State Rehabilitation Center built 25 years ago during General Ibrahim Badamasi Babangida regime which was remodeled and fully renovated for more befitting outlook then charged for maintenance culture.
It was revealed that the Centre has treated 4,232 patients since inception while 65% were fully integrated into the society 35% were returned for treatment as they went back to drugs again.
Wife of Niger State Governor, Dr Amina Sani Belli appreciated the efforts of the state government in actualizing the project and vowed to continue to fight the menace of drug abuse in the society.