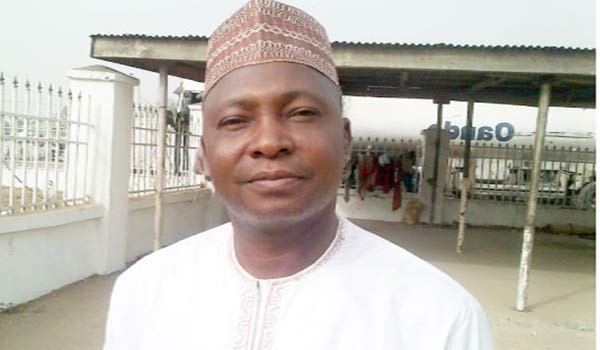 By Stanley Onyekwere
In the wake of recent security breaches in the Federal Capital Territory (FCT), Chairman, Abuja Municipal Area Council (AMAC), Abdullahi Adamu Candido has charged residents especially community and religious leaders to be cautious of those living around them.
Candido particularly enjoined landlords within the nation's capital city to like never before be wary of the people they rent their house to, so as to avoid accommodating elements constituting serious mortal dangers to lives and property in the Territory.
Making this assertion yesterday during a press briefing, Candido urged residents to support government institutions with information that will help proffer lasting solutions to the crisis rocking the city.
This is coming against the backdrop of series of protest by members of Islamic Movement in Nigeria (IMN) otherwise known as Shi'ites, which have resulted in lost of lives and property in Abuja.
Recall that both security operatives and civilians have lost their lives and property, following the seemingly reoccurring fatal clash between the police and IMN members in the heart of Abuja.
However, condemning the series of bloody protest resulting in security breaches in the council, Candido appealed to District heads and village chiefs to sensitise residents in all nooks and crannies of the council.
According to him; "Intelligence gathering has reported that, some of these people live with us and as citizens of this country, nobody can be denied an abode.
"So, residents of Abuja Municipal Area Council and AMAC marshals should be proactive by ensuring that persons of questionable character are reported to conventional security services.
"Once this is achieved we believe that it will help put a stop to the situation the country has found itself in and citizens and residents of this area council can sleep peacefully.
"We want appeal to the residents, particularly our community leaders, in this case being represented by the two traditional institutions of the district heads and village chiefs, to pass this information to nooks and crannies of this area council to be wary of the kind of persons they rent out houses to, so that we don't keep in our homes and communities people we don't trust.
"We also appeal to traditional rulers to please ensure that our people rent homes to only people they trust and are people of decent character, so that we avoid keeping with us persons of questionable character in our midst."
The AMAC boss therefore implored residents to go about their normal businesses, as with their collaborative effort, and support to government, there would lasting solution to the crises around nation's capital city, which is the seat of government.
Responding to the charge, Chief of Jikwoyi, Rev. Dr. Bawa Jetta, described it as apt as security is a collective responsibility, which all stakeholders need to be up and doing.
"We believe that with the briefing by the AMAC Chairman , we will go back to our various communities to keep watch, to talk to our people and create a kind of sensitisation for unity.
"It's our duty to make sure that peace reign in our domains. We want to call on every other Nigerian to support this idea in our locality, so we should not go back and relax.
"It is our work to call for total peace wherever we are; in the mosques , churches and markets," he stressed.