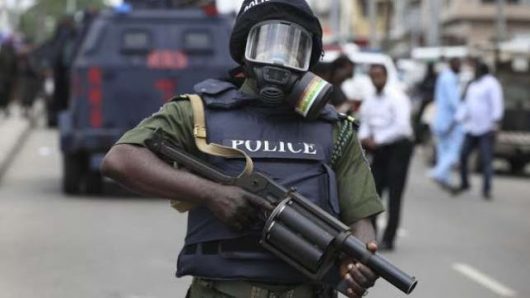 From Ahmad Mohammed, Bauchi
Bauchi State Police Command has placed a total ban on all forms of rallies and processions in the State without its approval.
This was contained in a statement distributed to reporters signed by Police Public Relations officer DSP Kamal Datti Abubakar yesterday.
He said the ban is for the interest of peace and harmony, with regards to some reported cases of attacks on innocent members of the public by suspected Sara-Suka thugs which most times emanated from political rallies in Bauchi metropolis.
The ban is sequel to the declaration of Bauchi State gubernatorial election held on 09/03/2019 as inconclusive by Independent National Electoral Commission (INEC) and subsequent scheduling of rerun election on 23/03/2019 in some parts of the State.
Kamal said the Command called on the good people of the State to remain calm and avoid any act capable of causing breakdown of law and order at this critical time.
He assured the public that, the Command is on top of the situation and is taking necessary measures to deal with the menace once and for all.
The Command appealed for cooperation and understanding of the members of the public in this regard, as it is done in the best interest of peace loving people of the State and to ensure that, the relative peace and security in the State is sustained.