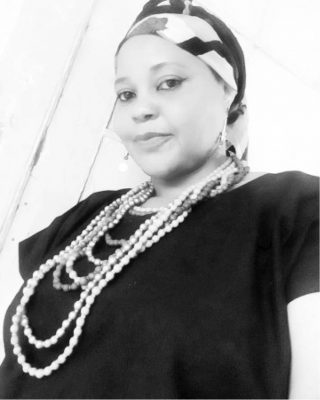 The face of Hauwa Abdullahi has been familiarised to millions of Kannywood fans in Nigeria and even beyond. The budding actress has carved a niche in the movie industry for about six years.
In this interview with Mustapha Adamu, the screen diver shares how her dream of becoming actress became true.
We would like to know your name and brief biography.
My name is Hauwa Abdullahi. I was born and brought up in Kano. I attended Kurmawa Primary School in Kano. I then proceeded to Government Girls Secondary School Mani in Katsina State.I then got admission at School of Health Technology, Kankia in Katsina State where i attained a diploma.
What drew your desire to venture into filmmaking?
I developed desire for acting since my childhood. Even when i was young, i used to gather my friends to be mimicking drama acting, not knowing that my dream would become true.
Firstly, God answered my prayers to become actress in 2015, when i told one of my friends about my passion for acting. She just told me that she knows a Kannywood office at Zoo road in Kano State. When we went to the office we met Afakallah and made inquiries. He then said i would have to purchase an application form.
Not long ago after filling and submitting the application form, to my surprise, i just received a call to star in a movie, named "ballagaza", alongside Jamila Nagudu. The movie was sponsored by Abubakar H. Umar. So, it was my first movie.
How many films have you featured in, so far.
I can't actually say the exact number of my films, but they are more than thirty. Some of them include" Ballagaza", "halin kishi", " Kafin alkalami", "sanadi", and "Biyayya". I also featured in one Nollywood movie titled" Wings of Edo". It is an English film.
I am currently one of the characters of a movie series called "kwana casa'in", sponsored by Arewa 24 TV station.
What is your favorite film among your movies?


Although i love all my movies, I am more appealed to the "kwana casa'in" movie series. It is a movie that enlightens against indulging in the acts that are inimical to society. The film also portrays how such people are heavily paying the price of their acts. It is indeed an educative movie, that is why it is appealing to me than the rest. But, I stress, i love all my films.
How did you feel when you first appear before camera for film shooting.
Actually when we went to the location for the shooting of "ballagaza" movie. It was my first time, so, i was a bit nervous but actually I was calm. But, I couldn't talk much. I strictly followed the script, not now that I am becoming more conversant with the process.
Can you innumerate some of the achievements you have recorded so far?
A lot of achievements. I am now frequently being contracted for films. At the beginning of my career, i only featured in one or two scenes occasionally. But now, i am even being given a complete script. I am now more engaged and i am happy with that. I am now featuring in as many scenes in a movie.
Any challenge (s)?
Not many. The only challenge i faced so far was at the beginning of my career. I felt like abandoning the job because I found it difficult to understand the script. It was boring then, but now everything is ok.
It is not new that Kannywood has received a lot of criticism on its negative effect on the cultural value of Hausa people, how do you view this notion?
To me, sincerely speaking, i view Hausa film as a medium of enlightening the society against ills. The movies portray certain problems and provide solution to them. In a nutshell, film is a way of enlightenment.
Apart from that, filmmaking is a lucrative business. In my few years in Kannywood, I have gained a lot. I thank God. To me, film is a business. Only that some people have developed a negative perception on the job.
However, people have now begun to realise that filmmaking is a business. New the stereotype attached to is reducing.
Do you have any mission in the industry?
Yes, i have a great mission. My mission is to become a producer and director. To cap it all, I am on a mission to establish my own film industry in Kano State. But, i know it is difficult, but with God, everything is possible. It is a gradual process but i am positive that I would make it.
Acting is a good business. I call on our youth to venture into it because it is good business that will Iran u a decent living.
However, i enjoin they youth to be honest and God-fearing in the business. They should not allow Satan to influence them to commit bad things.