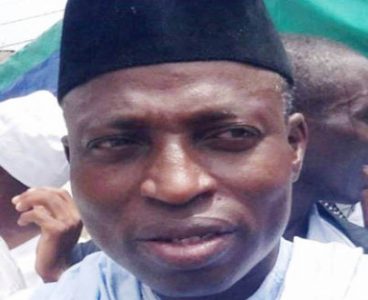 From Mustapha Adamu Kano
The Speaker of the Kano State House of Assembly, Abdullahi Yusuf Ata has declared that he would accept to go if impeached from office.
Reacting to the impeachment move by lawmakers in the Kano Assembly, Ata noted that as a Muslim who believes in destiny, he will accept his impeachment in good faith.
Ata, who spoke to newsmen yesterday in Kano, said the attempt by some members of the House to impeach him has nothing to do with competence as alleged.
He said, "In anything there is A starting and ending point. If Allah has designed it that my time is off, nobody will extend it by a second. And if it is not time, nobody can remove me from office, that is my belief.
"My happiness is that I didn't steal anybody's money. So, if today, they remove me from office, I will leave, but nobody will accuse me of stealing. I have a constituency that I am representing."
Meanwhile, the Kano House of Assembly has been sealed off by Police, following moves to impeach the speaker, Abdullahi Yusuf Ata by some members of the House.
Sources close to the House confided with our reporter that as at yesterday night, 21 lawmakers had duly signed in support of the impeachment of the speaker.
It was further learnt that already the principal officers of the House had been impeached having got the 21 lawmakers' signatures for their impeachment.
"The principal officers have already been impeached by the signatures of 21 lawmakers. All what we need now is only six members to meet the requirement of 2/3 to impeach the speaker without delay, " An reliable source told our reporter.
On why the lawmakers resolved to impeach the leaders of the House, the source said, "The reasons are many, but the major one is incompetency. The speaker has virtually localised the House.
"We cannot sit until after 2pm and even at that things are not moving as expected. We cannot just continue like that because we are representing our constituencies."
However, the fierce-looking policemen have laid siege on the House, as both the exit and entrance of the House was under lock and key yesterday.
The move to seal the House, according to our source, was to possibly to avert the impeachment of the speaker, as members had been forced to proceed on one month recess.
It would be recalled that Abdullahi Ata succeeded Alhaji Kabiru Alhasssan Rurum, who resigned from office in June, last year following an allegation of corruption against him.