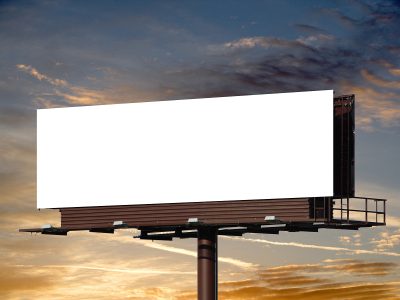 Stories by Stanley Onyekwere
The Federal Capital Territory Administration (FCTA) looks to generate over three billion Naira annually through the Department of Outdoor Advertising and Signages ( DOAS) into the Administration's coffer.
The Deputy Director of DOAS, Mr. Hassan Abubakar, disclosed this to journalists during a tour of some Shopping Mall and sign poles within the territory.
Mr Abubakar notedthat the project was initiated because of the disorderly of the Outdoor advertisement system in the FCT.
He explained that with the compliance from the public in paying their taxes, the administration through the Outdoor Advertisement and Signage System has the capacity to generate over N3 to four billion naira annually as Internally Generated Revenue to the FCT administration yearly.
While lamenting on the illegal mounted of billboards and Signages in some strategy position within the city, Mr Abubakar stressed that such act would litter the highways and streets of the territory with most lacking in aesthetics.
According to him, the immediate consequences of these were severe danger to environment, traffic and pedestrians.
"Long range visibility was impaired with resultant accidents at major junctions due to sight blockages by billboards and outdoor advertisement posts.'
'Painfully, we found that the existing administrative structure charged with the duty of regulating these practices was weak and in some cases there were multiple standards as well as conflicting administering agencies," he added.
He said that the development was unacceptable for a capital city that aspired to join the ranks of the best 20 capital cities in the world by the year 2020, adding that the administration was therefore set to arrest the ugly trend.
The Deputy Director also noted that the mandate of the body was to provide a standard for the control and regulation of advertisement and signage practice in FCT by ensuring global best practice, improving internal revenue and stemming the observed chaos.
He expressed delight for the collaboration of all stakeholders especially the six area councils and the FCT business community, adding that the chairmen of the area councils had shown high level of cooperation to the FCT Administration throughout the conceptualization of the project.
Mr Abubakar further warned that, staff of the department must be honest, diligence and resourceful as the administration would not condone any act that ran contrary to the good intentions in setting up this department.