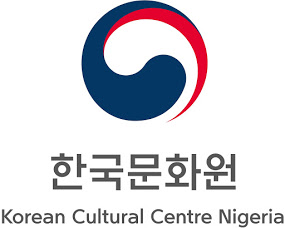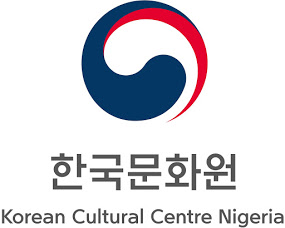 By Ikechukwu Okaforadi
The Korean Cultural Center in Nigeria (KCCN) has said sharing knowledge in making of porcelain products like pottery, between Nigeria and Korea will serve as a channel through which both countries can develop a stronger bilateral tie of mutual benefit.
This is just as the Center exposed and trained Nigerian youths numbering over thirty in the Korean pottery making technology, as part of events to mark the country's cultural day in Nigeria, during which the participants designed and painted clay pots in their choice colours.
The event which held at the KCCN in Abuja, was a carryover of a visit to Bwari Area Council where the Korean Center visited to exchange ideas and knowledge on Nigeria/Korea pottery making process with the locals potters.
In a statement made by the Director of Korean Cultural Centre in Nigeria, Han Sungrae, at the exhibition event to mark the Korean Cultural Day in Nigeria, he observed that Korean pottery is unique in its make and design.
According to him, "it typically employs plants, flowers and wildlife, and reflects the country's religious heritage with Buddhist motifs and minimalist Confucian designs taking precedence".
He further explained that Korean pottery can be categorized into 4 eras, including: Neolithic era, three kingdom era, Joseon dynasty era, and Contemporary era, adding that the KCCN has made it a point of duty to focus on an aspect of Korean culture every month, which it share with Nigeria.
He said the Korean Cultural day of this month was packaged to enable participants have a chance to make their designs based on Korean and Nigerian patterns on pottery items.
"It is also packaged to promote pottery as the essential part of arts and culture and to provide an opportunity for the exploration of creativity. Korea and Nigeria are known for their porcelain products and through events such as this, the KCCN hopes to promote better understanding of our culture and ways of life so as to forge even a stronger bilateral tie", Han Sungrae said.
Also speaking, the Cultural Consultant of the Center, Meeyoun Jee, said the event will help young Nigerians to explore their natural creativity in painting, adding that the texture of Nigerian soil is uniquely blessed by nature for making high quality pots.
She said that from the performances of the participants, it is clear that Nigerians use colours vividly, adding that the event is not designed to guide them on design principles but to allow free exploration of creativity.
Meeyoun Jee also expressed excitement over the quality of pots made by Nigerians at the Bwari pottery center, saying it is not easy to get the right kind of clay for it, hence she was astonished over the ability of locals to make the right choice if soil for the clay.
Earlier taking the participants in a power point presentation to illustrate the cultural significance of pottery in Korean, the different types of pottery, and and the technology of pot making in the country, Rabiatu Boboye, who is an administrative staff of the center, said Nigeria and Korea share common historical values in pottery.
The participants, including: Valentine Ezema, an Arts graduate of University of Nigeria Nsukka, and Zuberu Onemisi, among others, commended the KCCN for investing in the promotion and training of Nigerians in diverse areas, urging the Nigerian government to partner with them to help them achieve more in empowering Nigerians.