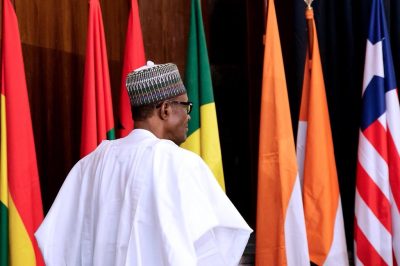 By Lawrence Olaoye
President Muhammadu Buhari has said three Nigerian children inspired him in his political journey.
The President in his message on the occasion of the 2018 Children's Day, yesterday, singled out the trio of a three year old Maya Jammal who recorded a prayer for his recovery, which went viral online; a ten year old Aisha Aliyu Gebi and a twelve year old Nicole Benson.
The President, who restated the commitment of his administration to the safety of Nigerian children, urged the parents and leaders to reflect on their roles toward children.
He said, "I am always inspired and encouraged when I remember encounters I had with three of our young ones. When I was on medical vacation in 2017, three year old Maya Jammal recorded a prayer for my recovery, which went viral online.
"Also, 10 year old Aisha Aliyu Gebbi wrote a personal letter to me, describing herself as my "biggest fan".
Nicole Benson, then 12 years old, had contributed the sum of Five Thousand, Seven Hundred Naira and Eighty-Five kobo (N5,700.85) to my campaign in 2015. The money was all saved up from her lunch and pocket allowance. There are millions of such children nationwide."
He said his administration was committed to provision of quality education to the children, just as he insisted that he had recorded measurable success in the home grown school feeding programme as it has continued to expand.
Maintaining that the children represent the nation's future, the Present said he was determined to ensure the success of the school feeding program of his administration.
According to him, "That is one reason why we are committed to the school feeding programme, to prepare a future generation of physically and intellectually robust children. At the last count, over 8.2 million children in 24 states of the Federation are being given free meals daily. This happens in 45,000 schools round the country."
President Buhari called on all stakeholders to support the programme, to ensure that all the 36 States of the Federation and FCT are covered. This, he declared, will promote substantially higher enrolment levels in our schools.