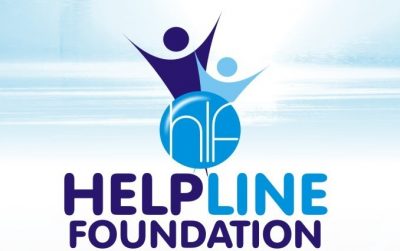 Stories by Stanley Onyekwere
As part measures to provide a platform for young Nigerian girls to realize their potentials, a non governmental organisation based in Abuja, Helpline Foundation for the Needy, has concluded plans to organise the second edition of "Girl Realize your Potentials Summit".
In a pre-event press briefing in Abuja, the founder of the group, Dr. (Mrs.) Jumai Ahmadu, revealed that the epoch event has been slated for May 26, 2018 at the International Conference Center Abuja.
Ahmadu further revealed that the "Girl Realize your Potentials Project", is an initiative of Helpline Foundation aimed at bringing young school age girls in Nigeria in contact with older women who have braved the odds and challenges posed by the society and become successful in their chosen fields of endeavor.
"These women share their experiences with the girls and provide guidance, motivation, emotional support and mentorship to the girls. We at Helpline Foundation for the Needy Abuja believe that every girl has the power and potential to transform her life regardless of where she was born, challenges she has faced and those she is currently facing. We are confident that girls can reach their potentials and rise above all issues with the right environment and support.
"The maiden edition exposed the organizers to the plight of some of these young girls in their quest for a better future and the need for individuals, corporate organizations and government to collaborate and provide the much needed socio-economic support for the advancement of the cause of the girl-child, hence the need to host this second edition and make it more impactful," Ahmadu affirmed.
Speaking on the objectives of the project, she stated that the summit will bring successful women from different fields of endeavor to mentor young underprivileged girls, educate young girls on their rights and opportunities available to them for growth and to provide a platform for interaction among the girls.
Ahmadu revealed that highlights of the programme will include among other things public presentation of a book by Jane Williams "The Smart Girls' Guide"– A Handy Manual put together to empower girls with fundamental knowledge on how to realize their unique abilities and knowing their sexual rights as well, legislative sitting of the Girls' Parliament, interactive and mentorship sessions.
She, therefore, called on corporate and humanitarian organizations with interest in issues of the girl child, top government functionaries from across Nigeria, female innovators, wives of heads of government agencies and parastatals and members of the diplomatic communities to attend.