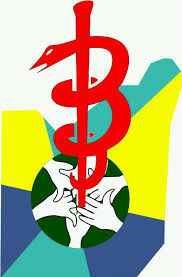 By Stanley Onyekwere
In a bid to ensure sustained improvements in healthcare delivery to Abuja residents, stakeholders in the Federal Capital Territory (FCT) District and General Hospitals have been sensitised on proper management of medical insurance enrollees and claims, so to attain efficiency in the system.
Among those sensitised include: medical directors of FCT District and General Hospitals, pharmacists, accounts, FCT Health Insurance Scheme (FHIS) Desk officers and Health Maintenance Organisations (those who are vested with the management of medical claims).
Speaking at a one-day Stakeholders' sensitisation forum held at the FCDA Conference Hall, yesterday in Abuja, Director of FHIS, Dr. Ahmed Danfulani noted that one of the major aspects of the regulation of the FHIS is to sensitise the stakeholders, from time to time.
Danfulani said the sensitisation of all the medical directors, and their various agents the pharmacists , accountants, and desk officers of health issuance in all FCT hospitals will pave way for greater patronage and efficiency in the system.
He said: "From time to time, we gather different groups to sensitise them on the need to do the issuance the proper way, because when people are not well informed, they are not likely going to abide by the rules and regulations as well as carry out the insurance scheme as the way it should be.
"We sensitised them on how to run the health insurance most especially on attitude to enrollees and management of medical claims.
"One of the important message today is that they should gather their medical claims as quickly as possible, so that they can be easily reimbursed.
"Some of them, are cash trapped especially because of this COVID-19 pandemic, the attendance in hospitals have reduced, and at the same time, the money that's supposed to go to the hospitals has also reduced.
"But luckily, whether the enrollees go to the hospitals or not we pay them capitulation, so we advised them to put in the right claims so that they can be properly reimbursed."
Also speaking, Medical Director of Nyanya General Hospital, Dr. Ekpe Philips, who described the programme as timely, noted that despite the challenges facing FHIS cover for patients in the FCT, the scheme is fast becoming a pacesetter in the country.
Similarly, a Health management officer, Dr. Arimore Yusuf Inuwa, who commended the FHIS for engaging stakeholders in the system, said such measures would bring about improvements in healthcare outlook of the nation's capital city.
Inuwa, who is the care coordinator of Zuma Health Trust Ltd, one of the three Health Maintenance Organisations (HMOs) for the FHIS, said the sensitisation gotten will foster efficiency among key players in the system.